SAUCY INCEST and brutal VIOLENCE boosts UK space sector
Game of Thrones-screening 'downstream space' firm Sky posts stellar results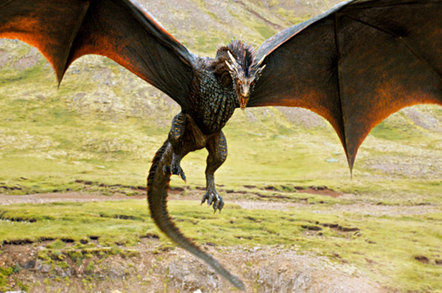 Blighty's space industry received a fillip today, with Sky TV reporting bumper results for its full year – Sky accounting for more than half of the UK government's "look, Britain has a thriving space industry" narrative.
Group revenue for 2015 increased by five per cent to £11.2bn, with operating profits up 19 per cent year-on-year to £1.4bn. Of that, UK revenue was £7.8bn, up six per cent on last year. Operating profits in Blighty were up 12 per cent to £1.4bn.
Broadband subscriptions were also up 92 per cent to 96,000 new subscribers. However, the company would not disclose how much revenue this translated to.
Sky has been vocal in its desire for Ofcom to break up BT Openreach, as both monopolies attempt to move on to each other's turf in the broadband and pay-TV spaces respectively.
But the bulk of its success came from goggle box watchers, forking out for the service in order to watch shows such as season five of Game of Thrones in April.
Yet curiously, Sky is counted toward the UK's much-vaunted space industry. In 2012, a report by the Institute of Directors noted that Sky accounts for two-thirds of the "downstream" jobs in the UK space industry – which include the purchase of satellites for multimedia content.
The report said the business was "the biggest player in the UK space economy... without BSkyB it [UK space] would be half the size, probably less."
The Register contacted the Department for Business, Innovation and Skills to see if it had a couple of encouraging words for the space industry, given the latest good news from Sky. ®
Bootnote
For anyone living on another planet, Game of Thrones, has become notorious for its litany of dark scenes.
Some of the most shocking having included the "twincest" sex scenes between Jaime and Cersei Lannister, the rape of Sansa Stark and the on-going torture-porn plotline between Theon Greyjoy and Ramsay Bolton. What? It's all good wholesome fun!
Sponsored: Quit your addiction to storage