We saw the future: Apart from the bath apps it looks like the past
In the future, no-one can tell you how much things cost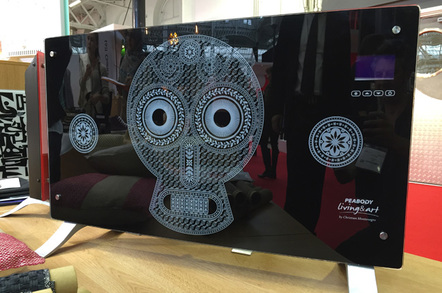 100% Design Electricals While much of the 100% Design show was devoted to furniture, textiles and materials, we love stuff you can plug in – especially if it also lights up. And there was no shortage of entertaining electricals on offer.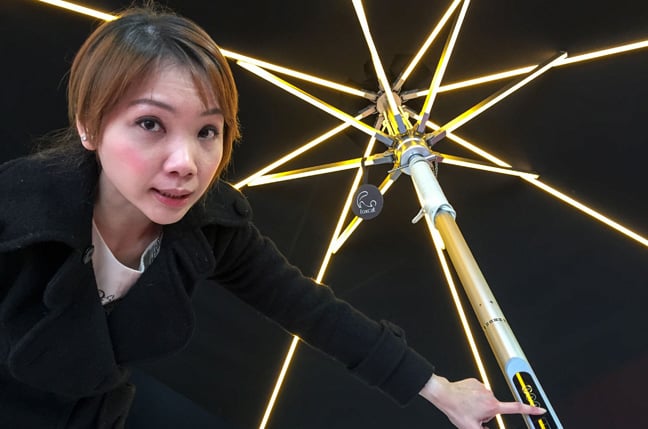 NI Parasol: For those who absolutely, resolutely refuse to go indoors
NI Parasol: Don't you just hate it when it goes dark? There you are, under your garden parasol and all of a sudden dusk turns to twilight, the sun clocks off for the night and you can no longer see your barbecued chicken skewers. But if you've wisely invested up to £2,900 in an NI parasol, such gloom can be a thing of the past. Touch the control panel on the stem and the parasol's struts will burst into life, basking you and your guests in its warming glow. Plus, you can press another button that will light up a ball on the apex, summoning a passing waiter. (Waiter not included.) Available in two shapes and four sizes from foxcatdesign.com.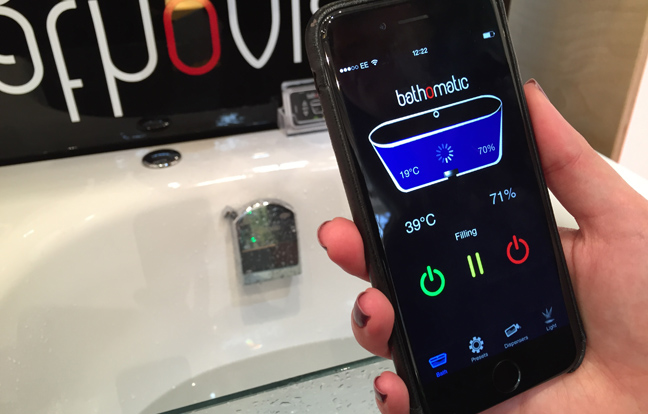 Bathomatic: Ideal if your butler is too busy to run you a bath
Bathomatic: "No one touches bathrooms," says CEO Fredy Vasilev wistfully. Which is why, having spotted the yawning chasm in the market, he produced the Bathomatic. Yep, just as you thought: it's an automated bath-filler that you control from your smartphone, naturally. You can set the temperature and fill level while you're still lounging in bed – or even on the train on your way home, as the app will also turn off the water when it reaches your desired depth. Need to run a shallower bath for the kids? The app can store profiles for each family member, so everyone gets to bathe in blissful perfection. From £2,500 from bathomatic.com.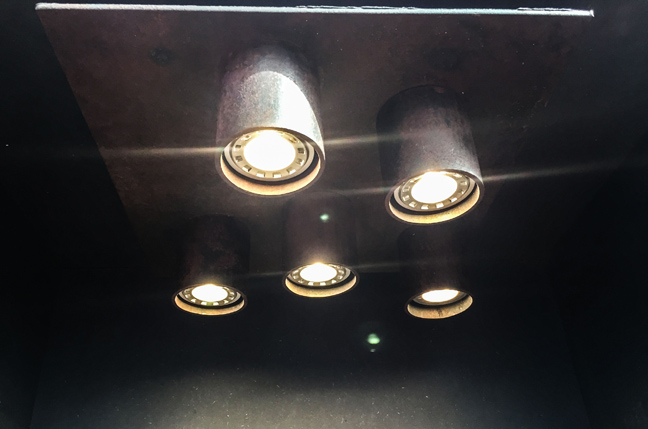 You can never have too many rusty lamps
Karven: Ever wished your metal light fittings were just that bit more rusty? Now you can get pre-rusted lighting without having to wait for it to oxidise under its own steam (see what I did there?) £150 will buy you a lamp that looks like you picked it up in a junk shop, dropped it into a septic tank, then picked it up again a month later. Available from karvenamsterdam.com in a variety of configurations.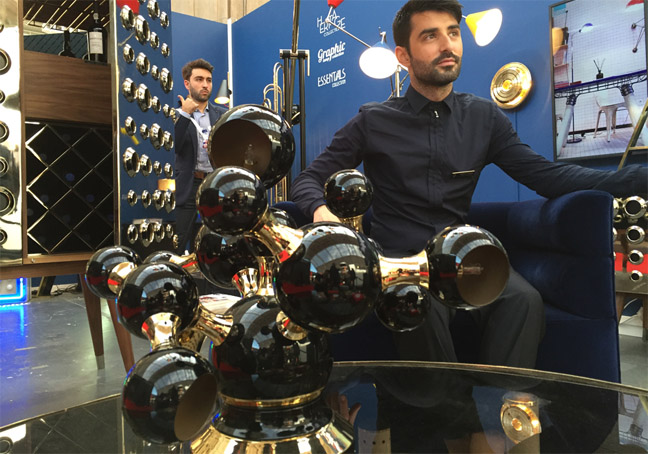 Delightfull: It probably is delightful, but we never got to turn it on
Delightfull: For those who like their decor clunky, Delightfull are proud to debut this Atomic table lamp. Made from brass and steel, it contains four lamps – none of which can be repositioned to point where you want them. They couldn't turn it on at 100% Design because the cable was too short to reach the socket. £1,970, if you want it badly enough, from delightfull.eu.