It's MY ball! Stone Computers' pre-pack sale placed on ice
Voting rights fight stalls deal, spat breaks out with loan note creditors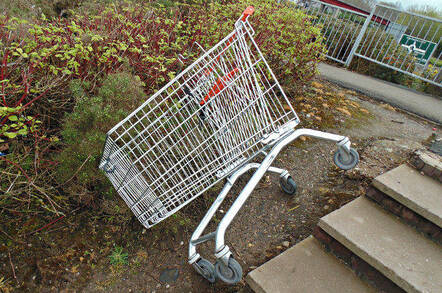 Exclusive The pre-pack sale of Stone Computers has been adjourned due to an alleged discrepancy over shareholder voting rights to appoint an administrator, The Channel can exclusively reveal.
Directors at the Staffordshire-based PC builder called in administrator Duff & Phelps last month, after defaulting on loan note repayments to the former management team in June.
The company issued a press release confirming it had gone into administration, but rather than blindly repeating its statements that no creditors had been burned, The Channel investigated.
Loan notes of £8.6m are owed to former Stone execs who sold the business to private equity firm RJD Partners and other senior personnel at the company in 2008.
An inter-creditor agreement shielded Stone from repaying the loan notes until this summer, but the business realised some time ago that it was not making sufficient profits and interest was rolling up – a problem El Chan highlighted on several occasions some years ago.
D&P then placed parent company Stone Topco and procurement vehicle Stone Bidco – used to acquire Stone – into administration on 18 August, in a bid to wipe out the £8.6m worth of loan notes.
A pre-pack sale was agreed with Granite One Hundred Holdings Ltd, a new company set up by Stone, for £28.43m, as we exclusively revealed. Under regulations, D&P had to allow 45 days for someone else to make a rival offer.
Former CEO James Bird told us he was looking into making a bid for the business but today claimed Stone overvalued the company to "protect their interests and investments", and that he – and D&P in last month's report – valued the company at £18m, or 4.5 times EBITDA.
He said the pre-pack was run so as to preclude anyone bidding less than £35m for the business.
A creditor's meeting was called on 14 September in which the administration process was halted for a fortnight because Bird claimed he and the other loan note providers had 25 per cent of the voting rights, so the administrator's appointment was invalid.
Some 75.1 per cent is required to hire an insolvency practitioner.
Another meeting has been called for the 28th of this month, in which either Bird and co will sort out their differences with Stone and come to some financial arrangement, or D&P can petition the High Court to rubber-stamp their appointment.
We called Stone's CEO Simon Harbridge this morning and made repeated attempts yesterday and today to talk to D&P partner John Whitfield, but both have remained silent on the matter. ®