Roll-your-own public safety broadband network too pricey for Australia
Productivity Commission angers emergency services: 'Just get a Telstra plan'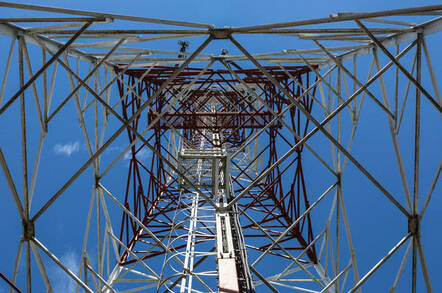 Australia's Productivity Commission says emergency services should drop the idea of building a dedicated mobile broadband network and use commercial services instead.
In its draft report, the Productivity Commission says a dedicated network with its own spectrum would cost more than A$6 billion over the next 20 years.
Brushing aside a parliamentary committee request in 2013 that spectrum should be set aside public safety, the commission says using existing mobile networks could cut that to around A$2 billion.
The commission says using commercial networks "represents the most efficient, effective and economical way of delivering capability".
"A commercial option is cheaper because it requires significantly less new investment than a dedicated or hybrid option as considerable existing infrastructure could be used or shared." The report goes on to say the benefits of the different approaches are not expected to vary by much.
The report is unlikely to be popular with state governments, fire-fighters, police offices and ambulance drivers who have been lobbying for a dedicated networks.
They have long argue a dedicated public safety network would save lives. To support this they point at disasters like the 2009 Victorian bush fires where 173 people died and many were injured. The fire was made worse by communications breakdowns with emergency services.
Perhaps the most controversial aspect of the report is where the Productivity Commission valued the spectrum needed to build a dedicated network at commercial rates even though the emergency services expected to acquire it at a discounted price.
A lot of money is a stake here. Equipment makers would expect to win lucrative contracts to build a dedicated network and supply emergency services with expensive, possibly gold-plated, kit.
On the other hand the existing mobile operators will welcome the additional spectrum and the opportunity to work their existing assets harder providing emergency services.
The report is open for comment until 28 October. ®
Sponsored: How to Process, Wrangle, Analyze and Visualize your Data with Three Complementary Tools