OOPS: Red-faced IDC reissues backup market data
EMC shrunk rather than collapsed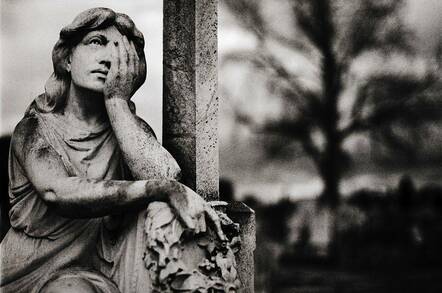 IDC has copped to misplacing the beads on its abacus in the backup appliance market statistics it released last week.
Last week's release bespoke a deeply troubled Purpose-Built Backup Appliance (PBBA) segment that slumped in the quarter to US$726.1 million.
That represented a market that was off by a stunning 8 per cent in a single quarter.
However, the fabled predictor and prognosticator has been sideswiped by market leader EMC, it seems, and has had to reissue its data.
Rather than the original $414.4 million in the quarter, it turns out EMC pulled $469.9 million – down by a worrying 5.8 per cent, rather than the utterly calamitous 16.9 per cent drop originally reported. That gives the vendor just over 60 per cent of the total market.
Such is EMC's domination of the market, that the revision of its numbers alone means instead of declining by 8 per cent, the total PBBA market fell by only 1 per cent in the quarter, to $781.6 million.
The corrected table is below. ®
| | | | | | |
| --- | --- | --- | --- | --- | --- |
| Vendor | 2Q15 Revenue | 2Q15 Market Share | 2Q14 Revenue | 2Q14 Market Share | 2Q15/2Q14 Growth |
| 1. EMC | $469.9 | 60.1% | $498.7 | 63.2% | -5.8% |
| 2. Symantec* | $104.5 | 14.4% | $108.5 | 13.7% | -3.7% |
| 3. IBM | $54.0 | 7.4% | $53.6 | 6.8% | 0.8% |
| 4. HP | $36.7 | 5.1% | $33.7 | 4.3% | 8.8% |
| 5. Barracuda | $26.8 | 3.7% | $16.0 | 2.0% | 67.6% |
| Others | $89.6 | 12.3% | $79.0 | 10.0% | 13.4% |
| Total | $781.5 | 100.0% | $789.5 | 100.0% | -1.0% |
Source: IDC Worldwide Purpose Built Backup Appliance Quarterly Tracker, September 17, 2015 – Corrected
Sponsored: Minds Mastering Machines - Call for papers now open