Turnbull's revenge: Copyright moved from AGD to Department of Communications
Pirate-hunter George Brandis marooned, but retains metadata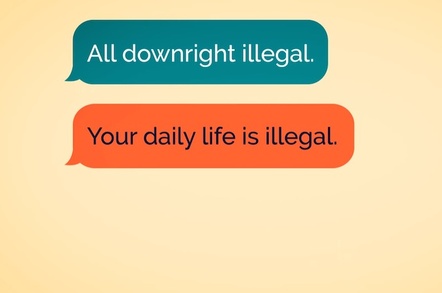 New prime minister Malcolm Turnbull has decided that copyright, piracy, and censorship issues should be overseen by the Department of Communications rather than the Attorney-General's Department.
The new arrangements have been published in the Administrative Arrangements Order in which the governor-general gives effect to Turnbull's cabinet reshuffle.
Copyright, piracy, and censorship make a short trip down the hall to the Department of Communications and the Arts (under new minister Mitch Fifield).
Brandis' influence under former prime minister Tony Abbott gave him the leverage to push through key measures that went against principles Turnbull had articulated in opposition – the data retention regime, and trying to make ISPs the enforcers of copyright.
The shift could therefore signal a possible revision of some of the A-G's pet policies, although Brandis does retain other unpopular moves such as telecommunications security and data retention.
As The Sydney Morning Herald notes, Trish Hepworth of the Australian Digital Alliance was among the first to notice the administrative change.
So it looks as if #copyright moves from AGD to Comms http://t.co/FSb7wQ0alG This is pretty huge btw. For me anyway

— Trish Hepworth (@TrishHepworth) September 21, 2015
To make room for his new responsibilities, Fifield relinquishes whole of government service delivery policy.
The Department of Finance will handle whole-of-government ICT except for service delivery and "Gov 2.0" – that is, Turnbull's Digital Transformation Office – since Turnbull has decided to drive the DTO bus himself. ®
Sponsored: Webcast: Build the next generation of your business in the public cloud