Parrish has vanished: NetApp chief marketeer leaves the parish
Effective immediately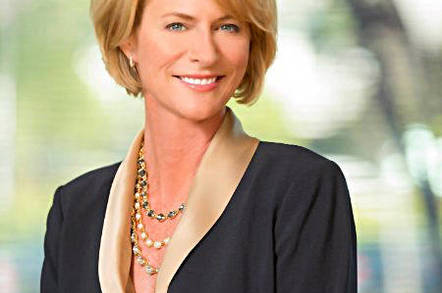 In comes a new chief technology officer; out goes a chief marketing officer: it looks like the Kurian effect is starting to show at NetApp.
The storage biz's chief marketing bod Julie Parrish has left the company, just a short while before its big Las Vegas-based Insight event.
In a statement, NetApp said: "Based on a mutual decision between NetApp and Julie Parrish, she will step out of the CMO role effective immediately and will be leaving NetApp. The company has started a search for a new CMO. Marketing is a critical part of NetApp's go-to-market strategy ... We want to thank Julie, who has held significant leadership roles during her tenure at the company, both in Channel Sales and also in Global Marketing."
The implication here is that CEO George Kurian thinks NetApp's marketing has been inadequate.
Julie Parrish had been in the post three years, since November 2012, having been an SVP for world-wide partner sales before that, and coming to NetApp from being a Symantec VP in October 2008. She was a Veritas VP prior to that. So she was a colleague of incoming NetApp CTO Mark Bregman who is also ex-Symantec and Veritas.
Her name has been removed from NetApp's exec bigwigs webpage.
NetApp VP for Americas Field Marketing Brian Bakstran is the interim CMO.
It seems clear that Kurian wants to put his stamp on NetApp's marketing and counter a somewhat defensive tone in its communications. ®
Sponsored: Minds Mastering Machines - Call for papers now open