HP's controversial sales scheme isn't dead, it's just resting. There – it moved!
Come on, Meg, sing 'we love the channel' again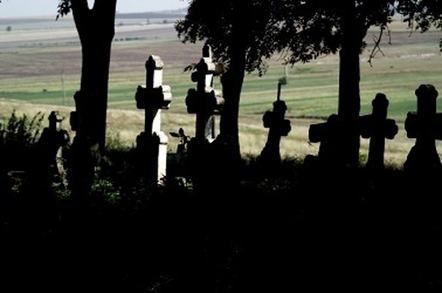 HP's controversial Value System Integrator sales programme hasn't been taken out the back and murdered, contrary to the wishful thinking from some in the channel – but it is being scaled back.
The mechanism started in the public sector in the noughties as a way to beat Dell on pricing, by removing distributors from the supply chain and using that margin to give customers deeper discounts.
Thomas Jenson, HP's worldwide veep of channel sales, confirmed VSI continues to linger in the background: "We re-purposed it, took it back to its roots; it started as a means to service the public sector".
"With that in mind, it is becoming less of a focus," he added.
The initial idea was that HP would not pay resellers any soft margin or marketing funds, just a one per cent rebate, and allow them to boost their coffers by wrapping products in their own tech services.
The model expanded to the private sector, and often saw HP competing against third-party sellers that were supposed to be its nearest and dearest.
VSI, along with HP's decision to ask account managers in the Enterprise Group to manage PC resellers as the PC account managers built direct sales, created a wave of disillusioned partners.
Arguably, these two aspects opened the door more widely to let Lenovo work more with businesses including SCC, Softcat, Kelway and a bunch of other big resellers.
One partner told us, that ironically, VSI "lost HP" lots of business because it pitted the vendor's direct sales reps against the channel.
HP CEO Meg Whitman sought to remove channel conflict when she started, setting out rules to govern the behaviour of internal sales reps; and passed some enterprise accounts that were directly managed to channel types.
The channel accounts for roughly 80 per cent of HP's breakaway PC and print business, which has 60,000 people on its payroll. HP remains the biggest shifter of PCs in Europe and the Americas.
HP's Jenson told us VSI accounts for a "small proportion of the business" and is still used in certain deals where "we are under incredible price pressure and we don't want to lose." ®
Sponsored: Minds Mastering Machines - Call for papers now open