Are Seagate and NetApp in denial or in de hot seat?
Stifel reckons the naysayers haven't got a clue what they're talking about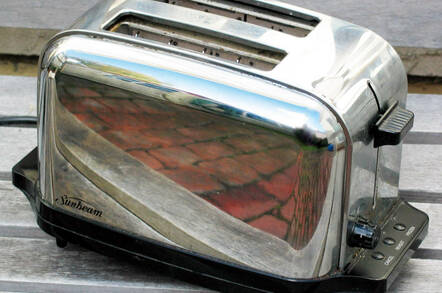 Comment Seagate and NetApp are telling analysts that news of their doom is somewhat premature, if not downright rubbish. They are not going to be toast, but some startups are heading that way.
The scuttlebutt says performance disk drives are being replaced by flash (SSDs) and NetApp is being killed by all-flash array and hybrid array startups.
Seagate sure flash is not a disk killer
Both Seagate and NetApp attended investor meetings hosted by Stifel, and Aaron Rakers, MD of the analyst firm, mailed his contacts afterwards, saying that Seagate "remains steadfast in its view that flash in enterprise should be considered a performance acceleration complement rather than a replacement of HDDs."
Seagate "noted that its mission-critical (10/15k RPM) HDD revenue was flat, compared year-on-year, in financial year 2015; total industry shipments of mission-critical drives have remained in the low-30M/annum range, despite concerns over increasing flash cannibalisation. Seagate also highlights the increase in enterprise SAS HDD revenue".
Rakers added: "Seagate does not see a situation in which flash $/GB will attain parity with HDDs; the company is reiterating line-of-sight to $0.01/GB [for disk], albeit we believe driven by HAMR, which is now more likely a 2018 story."
So high-performance drives sales are showing resilience against flash, and high-capacity drives will provide cheaper storage than flash, which will be attractive to cloud service providers. Seagate can see PC disk drive demand bottoming out and there isn't enough flash manufacturing capacity to enable flash to replace disk drives.
Don'cha worry, disk fans, it seems flash may not be the disk killer it is hyped up to be.
NetApp not nixed by startups
Rakers added: "NetApp continues to be dismissive of the long-term competitive threat of emerging storage vendors, citing improving traction of its flash portfolio and the company's position for the transition to hybrid cloud (Data Fabric strategy)."
He continued: "There is not a long-term opportunity to displace NetApp."
[The startups] do not currently have sustainable business models (eg. unprofitable with sales and marketing expense-intensive models) to be competitive/differentiate from large incumbent storage vendors.

Emerging vendors have not caused the company to re-think its strategy, but rather the architectural shifts taking place in the storage industry (eg. flash, cloud, software-defined storage) have resulted in the evolution of NetApp's product portfolio/strategy.
Some 15 per cent of NetApp's base has migrated to Clustered ONTAP from 7-mode, so there is 85 per cent of the base still to play for. Rakers said:
We would again remind investors that upgrading to Clustered Data ONTAP requires a forklift/rip-and-replace upgrade of existing infrastructure, and thus we believe leaving NetApp more susceptible or a target of competitive solutions from emerging storage vendors.
Which indicates where Rakers stands on the issue.
He added: "Tintri noted that it is planning for an IPO in the first half of 2016, as it continues to see strong traction (especially in competitive engagements against NetApp, in which Tintri is seeing ~88 per cent win rates)."
NetApp said its converged infrastructure approach with the Cisco partnership producing FlexPod is very successful. It "noted that it would likely take a similar partnership approach to hyper-converged as it has done for converged infrastructure – highlighting its work with VMware's EVO: RAIL, though it is still early days in this relationship. However, the company expects this market to develop over the next 9-12 months."
A FlexPod approach to a hyper-converged system would suggest that NetApp's storage software could be used as part of a hyper-converged infrastructure appliance (HCIA) product: for example, with Cisco servers and networking and some packaged hypervisor/management offering. This would be distinctly different from its current EVO: RAIL offering of array link-up to HCIA products.
The indications are that CEO George Kurian is not making any great changes in NetApp's strategy at all: the company, as it were, is remaining in its comfort zone and thinking that the startups will fade away, having failed to become self-sustaining as the cash they can burn runs out.
Well, Reg readers: are NetApp and Seagate both in denial or are they right? They would say disruptive innovation is not turning them into victims at all. In fact, they are taking advantage of it to disrupt others. And, in NetApp's case, fleas may climb up an elephant's legs for a while but then they fall off, unable to penetrate its think skin. Fleas are nuisances. They come, they go – and they will go.
Are you listening Kaminario, Pure, Solidfire, Violin, Nimble, Tegile Tintri and others? You're maybe destined to be tomorrow's toast. ®
Sponsored: Minds Mastering Machines - Call for papers now open