'I may be winning this ad-blocker game, but I hate it. I'm outta here (with $100k). Buh-bye'
Plus: OMG SAP CEO 'still alive' after horror fall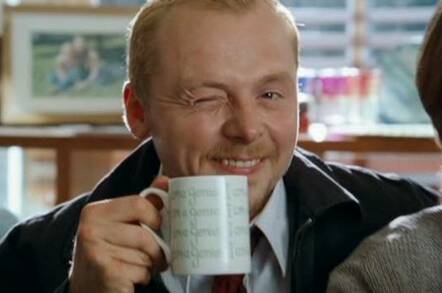 QuoTW We do hope you've enjoyed this week of botched Apple updates, unlikely Linux lovers and surprise birthday gifts.
Here are our favourite quotes.
Bitcoin backers have had a long and contentious relationship with sovereign states, and this week they got some unwanted recognition from the US.
The Commodity Futures Trading Commission declared that Bitcoin was indeed a commodity, a decision that led it to shut down at least one Bitcoin trading company.
This from Aitan Goelman, the watchdog's director of enforcement:
While there is a lot of excitement surrounding Bitcoin and other virtual currencies, innovation does not excuse those acting in this space from following the same rules applicable to all participants in the commodity derivatives markets.
Meanwhile, officials over in Brussels have finally warmed to the idea of making e-government services in Europe talk to each other. In a shocking moment of clarity, they uttered the following:
Administrative procedures have the reputation of being lengthy, time-consuming and costly.

Electronic collaboration between public administrations can make these procedures quicker, simpler and cheaper for all parties concerned, in particular when transactions need to be done cross-border and/or cross-sector.
When it wasn't kicking out buggy OS updates, Apple gave ad-weary users a nice treat this week when the ad-block friendly iOS 9 hit.
One of the first such apps to land was Peace, and it immediately shot to the top of Cupertino's App Store, only to be killed off by its creator, Marco Arment. His reasoning:
Ad-blocking is a kind of war – a first-world, low-stakes, both-sides-are-fortunate-to-have-this-kind-of-problem war, but a war nonetheless, with damage hitting both sides, Even though I'm 'winning', I've enjoyed none of it. That's why I'm withdrawing from the market.
Don't feel too bad for Marco, though. It's been estimated that he made over $100,000 in his fleeting reign as king of the App Store.
A gentle warning: the more squeamish among you might want to skip this next bit.
SAP enterprise software giant chief Bill McDermott opened up this week about a terrible household accident that resulted in the loss of an eye.
It could have been worse, however, as the broken glass he fell on nearly caused him to bleed out. McDermott, however, is putting the best spin on things:
I'm still alive, and that's not a given after such a bad accident. This can happen to anyone. It's important to stand up after you've fallen down.
In lighter news, a Cisco employee ONCE AGAIN made the decidedly n00b move of hitting "reply all" on an email message, and a good old-fashioned spam-a-geddon ensued. Cisco global comms team member Nigel Glennie explained:
Email storms are so rare these days, but I am proud to say that the guardians of the Cisco culture are still around. When email storms occurred in the days of old, people would have fun by responding with an ironic "unsubcribe" or their favourite recipe. We saw some of that today, and even some cat pictures.
And finally, we close things out with QuoTW stalwart John McAfee.
The anti-virus mogul-turned-eccentric millionaire gave a lecture to sysadmins on data security, including the following revelation about what your smartphone apps are really doing:
In America we have bible-reading applications: every single one of those applications asks permission to turn on your microphone, your camera, it wants permission to read your e-mails and the right to send e-mails wherever it chooses. That scares me.
Wait, we've actually found something that scares Jungle John McAfee? This is even worse than we imagined. ®