Huh? Cat-wees-like-a-racehorse study pees on fellow physicists to take Ig Nobel prize
Brave bee-stung willy brain box also bags a gong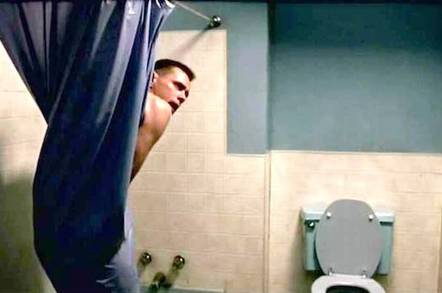 Boffins, who – thanks to their bladder-poking research – busted the myth that racehorses urinate longer than other animals, have been awarded the physics Ig Nobel prize.
Mechanical engineer at the Georgia Institute of Technology David Hu explained that he had been inspired to conduct the experiments after changing a baby's nappy.
His fellow researchers, Patricia Yang, Jonathan Pham and Jerome Choo – who co-authored the Duration of urination does not change with body size paper – joined Hu at the Ig Nobel ceremony at Harvard's Sanders Theatre to accept the coveted prize.
They picked up the physics award for improbable research "for testing the biological principle that nearly all mammals empty their bladders in about 21 seconds (plus or minus 13 seconds)."
Good for them. Vulture Weekend is quite sure that the boffins were wetting themselves in anticipation of the results.
Elsewhere on this year's Ig Nobel prize list was a man who was willing to hurt his todger for science.
Step forward one Michael L Smith, who arranged for honey bees to sting him repeatedly on 25 different parts of his body to find out which areas were the most painful.
And yep, you guessed it, the penis shaft was, er, right up there in the sore stakes.
His heroic efforts, detailed in this paper, have now been recognised. Smith jointly shared the physiology and entomology prize at the ceremony on Thursday night.
We also rather liked the prize for improbable research into diagnostic medicine. A team of boffins determined that acute appendicitis could be accurately detected by the amount of pain a patient experienced when being driven over speed bumps.
Next up, diagnosing that a patient has a hernia by driving over potholes. Yes?
And finally, brain boxes who discovered that the grunt of "huh" is universal among us humans, picked up the literature prize at the shindig, even though they have no clue as to why humans across the planet utter the word. To which we simply shrug and say: "huh?"
The full list of this year's Ig Nobel winners can be viewed here. ®