Thousands cut off from email after EE bungles domain renewal
Oh FFS FSNet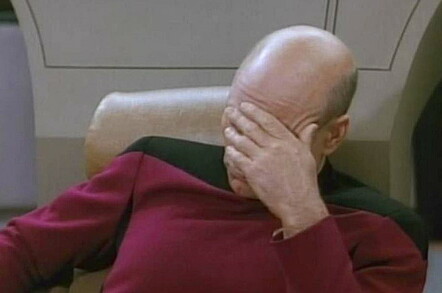 Thousands of UK internet users were cut off from email after their ISP failed to renew the domain name used to route them.
The address "FSNet.co.uk" is the legacy domain used by Freeserve, which later merged with Orange. The domain was first registered and used back in 1999 but it expired on 4 August, leading to its suspension a month later.
The first customers knew about it was when their email simply stopped working. They flooded EE Broadband's customer board with complaints, quickly pinpointing the problem and demanding that the company renew the domain – something that typically costs just £6 ($10), although it can cost around £100 ($155) for a suspended domain.
Absolutely furious having spent all morning trying to sort out connections before finding this post. EE PLEASE GET THIS SORTED.
The company duly renewed the domain and email access was restored roughly 24 hours later.
EE would have received no less than three emails from UK registry operator Nominet warning it that it was due to expire, was due to be suspended, and had been suspended. This raises the question of whether EE even updated the domain's administrator emails to make sure it would see them.
The company has also only renewed the domain for a year, suggesting either that the company can't afford to splash out the extra £60 it would cost to register it for 10 years, or that the thousands of customers still using Freeserve's email address simply slipped through the net and the company will now attempt to move them over to its normal systems.
"We're very sorry for any inconvenience caused by the technical issues on FSNet," said a company representative. "We can confirm that these have now been fully resolved." ®