Four CEOs in four years at Intrinsic Tech. How's that working out?
Well? OK? Not very well? You be the judge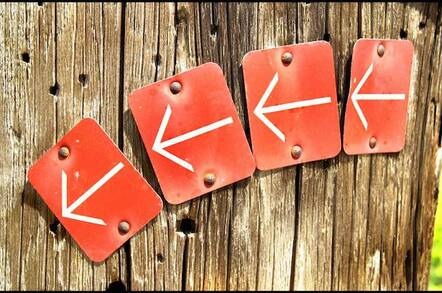 Intrinsic Technology isn't giving backer RJD Partners a clear exit path after woeful financials showed the business is moving backwards – still, this is the havoc you can wreak when you swap four CEOs in as many years.
The infrastructure services outfit staged a management buy-out in the summer of 2011 led by then CEO Mike Mason which valued the company at a cool £30m.
Mason left in 2012, replaced by former sales and commercial director Adam Jarvis, who then reverted to his old role when Darron Anthill walked through the revolving door in September 2013. Anthill then exited nine months later and Mark Bates entered the fray.
A Member for the Institute for Turnaround and a Chartered Accountant, Bates perhaps didn't have time to work any magic on the numbers in the fiscal period ended 30 November 2014.
The top level inconsistency is all too apparent with turnover slumping 17 per cent to £28.1m, just above the £27.43m reported prior to the MBO in fiscal 2010. Admin expenses edged up to £10.99m, leaving an operating profit before exceptional items of £1.3m, down from £3.1m
The exceptional items included restructuring and business transformation costs of £719,000, versus charges of £1.09m in 2013 that was also related to a business revamp and a write down in the stock valuation.
Intrinsic – whose customers include NHS trusts, local councils and private sector enterprises – bills itself as a specialist provider of voice, UC, comms and contact centre kit and managed services, networking gear and data centre "solutions".
In the latest P&L accounts, the business blamed dropping hardware sales for the revenue reduction, but talked up the order book at the end of the year, and claimed it bodes well from top line goodness in the current fiscal.
"Our continued ownership by RJD Partners has provided a solid foundation to continued successful business development and increased investment in the company," the report stated.
But with most private equity businesses looking at a five-to-seven-year investment period, Intrinsic's numbers indicate an exit remains some way off.
Another tech company in RJD Partners' portfolio is Stone Computers, a business that is in a far worse situation than Intrinsic, having called in the administrators last month after it was unable to pay loan notes as they fell due. ®
Sponsored: Minds Mastering Machines - Call for papers now open