Tencent targets Alibaba, seeds data cloud with £1bn investment
Chinese tech giants strap on the boxing gloves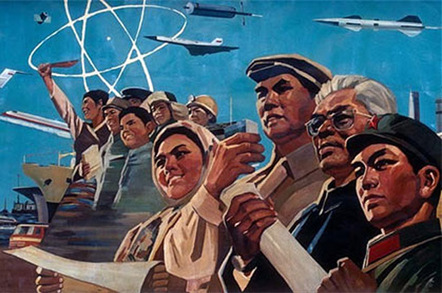 Chinese megacorp Tencent is to pump $1.57bn (£1bn) into cloud computing tech over the next five years, in a bid to catch up with rival Alibaba.
The money will go into infrastructure, operations, hiring talent and marketing its services, Dowson Tong, senior executive veep of Tencent, said at an industry forum on Tuesday, CNBC reported.
Tencent is most well known for its WeChat messaging and payments app, which the company says has 500 million active users.
But the company has plans to open data centres in China and North America over the next few years.
The announcement comes hot on the heels of Alibaba announcing it will pump $1bn (£637m) into its cloudy arm Aliyun.
Aliyun has data centres in Beijing, Hangzhou, Qingdao, Hong Kong, Shenzhen and Silicon Valley, with a data centre in Dubai currently under construction. It told El Reg in May that it also has plans to open a data centre in Europe.
It would seem the plans also echo the sentiments of China's premier Li Keqiang, who has introduced a new "Internet Plus" policy for China. This will see the nation focus on domestic technology adoption in order to boost domestic growth. ®
Sponsored: What next after Netezza?