Speaking in Tech: Oracle – now all your instances are belong to us
Windy City cloud tax challenged, could be blown away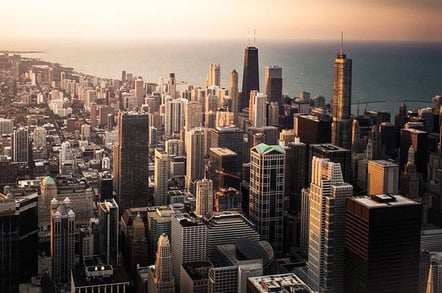 Podcast

Hosted by Greg Knieriemen, Ed Saipetch and Sarah Vela. Sarah's away, so Ed and Greg cover Chicago cloud taxes, Oracle taxes and HP axes. Special guests Garrett Rysko and Luke Pendergrass talk about their Kickstarter campaign, Kaia.
This week, we check out...
(1:00) Keeping up with Eddie
(1:44) Screwing with airline reservations
(6:00) Vanity email addresses
(6:57) Chicago gets sued over cloud tax
(8:57) Oracle squeezes for the cloud
(14:23) HP cutting thousands of positions
(16:30) More crazy rumours
(17:58) FLASHBACK: Digital Equipment Corp, 1984
(19:28) Kickstarting with Kaia
(23:12) Air quality... as a Service
(27:54) Air quality API's
(33:27) The world of anti-counterfeiting
(38:30) The Kaia Kickstarter party
(40:40) Lessons learned
Listen with the Reg player below, or download here.
Podcast Subscriber Links
Subscribe through iTunes
Subscribe through Feedburner
Subscribe through Stitcher
Feed URL for other podcast tools – Juice, Zune, et cetera: http://nekkidtech.libsyn.com/rss