Mercedes mulls driverless limo future
Über, but without Über. Or drivers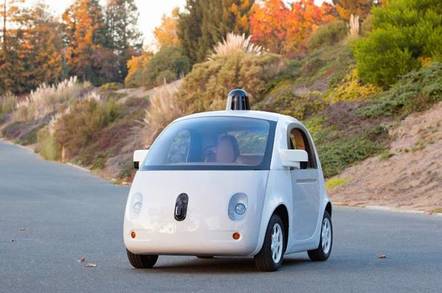 The company that in the 19th century helped put "horseless" in front of "carriage" wants to empty the driver's seat in the 21st.
Speaking to Reuters prior to the Frankfurt auto show, Daimler's CEO Dieter Zetsche said on-demand driverless limousines are "a concrete development goal of ours".
If it gets to a point where driverless is feasible, Mercedes-Benz would string together a fleet of luxury cars and make them available on a subscription-plus-hourly basis to the well-heeled.
The idea would at least give the auto-maker a buffer against a likely drop-off in auto sales: already, car-makers are suffering because millennials are less inclined to pour their disposable income into car ownership, especially in cities where signing on for a car-share service also makes parking less painful.
Any significant adoption of rent-by-the-hour driverless cars would make an even bigger hole in car sales, as Barclays pointed out earlier this year.
Zetsche told Reuters the Mercedes car2go service "would be even more convenient if the car came to you autonomously".
"And it would be extremely practical if the car2go appeared without needing to be prompted, once my appointment in the calendar had come to an end," he added.
Daimler has been putting money into the software side of the auto business. It's one of the partners that bought Nokia's Here mapping unit, Reuters notes that it also bought the MyTaxi order-and-tracking app, and it's been looking at Android for its telematics effort. ®
Sponsored: Detecting cyber attacks as a small to medium business