Asus ZenBook UX305: With Windows 10, it suddenly makes perfect sense
Giving the MacBook Air a run for its money
Any port in a storm
For such a thin machine, Asus has managed to find space for a reasonably generous assembly of ports. Three USB 3.0 sockets, an SD card slot, micro HDMI and a 3.5mm audio in/out jack are arrayed towards the rear of both sides. There's no Ethernet port, but Asus does bundle a USB Ethernet adaptor.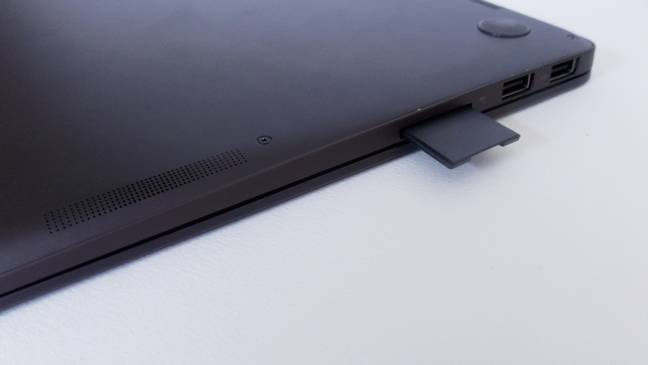 Ports aplenty, but the SD card slot only goes half-depth, and the speakers don't quite live up to Bang & Olufsen billing
If Asus gains points from bundling that Ethernet adaptor, it loses them for making the SD card slot a nasty half-depth affair without a spring load. I resent having to buy half-depth microSD/SD card adapters. If space is that tight then for Pete's sake just fit a microSD card slot and be done with it.
I can see the UX305's display making quite a few friends. To start with it boasts a decent HD resolution of 1080 x 1920. It's a very bright and colourful IPS job too, and doesn't wash out at extreme viewing angles. And it's got a matte finish, so it works well under bright indoor lights and out of doors.
Sitting below the display is a good, but not great, keyboard. It's solid enough and the keys are well spaced, but the action is a bit shallow for my taste and there's no backlight. Even at this price I'm thinking there should be.
Nothing but praise for the trackpad though. It's big, central, pleasant to the touch (it's close to frictionless in fact) and clicks very positively at the bottom edge.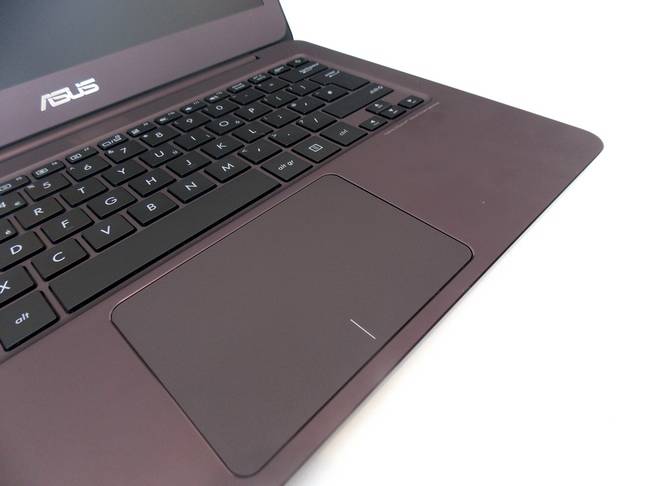 Keyboard good, but not great. For £650 I'd like a backlight. Trackpad is tip-top though. Large, smooth and very reactive
Running the show is an Intel Core M 5Y10 processor with 8GB of RAM. This Broadwell architecture dual-core chip has a base speed of 800MHz but can run at up to 2GHz in turbo mode.
From that it should be clear that what we have here is a SoC designed to run cool and efficiently rather than hot and hard. And cool it does run. The UX305 is fanless and seldom gets even warm.
Not that UX305 has anything to be ashamed of on the performance front. PCMark8 Home and Work average benchmark scores of 1,800 and 2,191 are perfectly adequate for a machine aimed at the general user.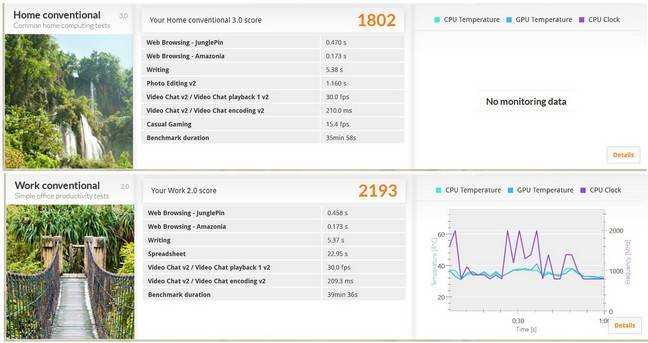 UX305 is no games machine but PCMark8 benchmark results are respectable for a (very) thin'n'light. Plays Crysis too
Sponsored: Webcast: Build the next generation of your business in the public cloud