Redstor liked software developer Attix5 so much...
It's bought the company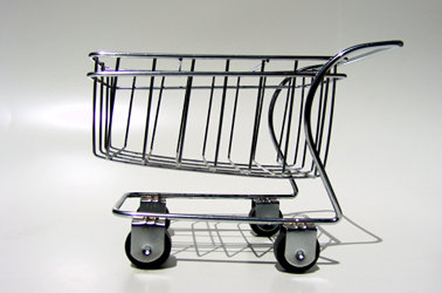 Specialist storage reseller-cum-provider-of-clouds Redstor has played the Victor Kiam card in buying Attix5, a South African software developer it has outsourced work to for the past decade.
Attix5 specialises in data protection, managed back-up and disaster recovery services. It provided the "underlying" tech that comprises Redstor's backup services for schools (RBUSS).
"The acquisition of Attix5 brings to a close one of the longest running courtships in history," said Redstor boss Paul Evans in a prepared statement.
The Johannesburg-based business also sells its "multi-tenant" backup software to hundreds of service providers that in turn integrate it into their packaged products.
Attix5 has people writing software based at the Stellenbosch office on the Western Cape, in addition to sales and marketing branches in J'berg and Reading.
The deal, for an undisclosed sum, should boost the potential business value of Redstor, giving it access to an in-house team of coders that can beef up its own IP. The buy also gives the Brit biz ready-made access to overseas channels and a footprint in Africa.
Redstor provides managed backup and data protection services, cloud backup and to a lesser extent resells storage from other vendors.
In the year ended 30 November 2014, turnover at Redstor increased 7.5 per cent to £8.68m with operating profit up yo £9787k from £789k. ®
Sponsored: Becoming a Pragmatic Security Leader