ODMs getting fatter in Brit server space as big boys fight over scraps
Hosters, telcos and service providers shower whiteboxen bods with whole lotta lucre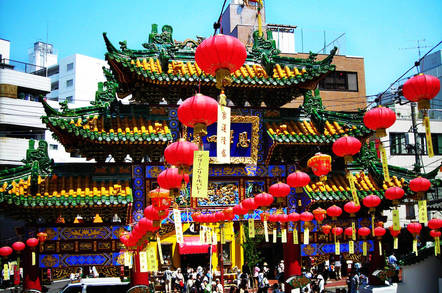 Taiwanese ODMs are making some headway – albeit from a relatively small base – in the battle for the hearts and wallets of Brit server buyers, official sales statistics show.
The whitebox community, which already custom builds boxes for the world's largest service providers from Google to Facebook in North America, grew UK turnover and shipments by double digits year-on-year in Q2.
In contrast, the total UK server sector limped along in the three months, declining seven per cent to $436m. It was down 16 per cent in units to 60,500. Most of the major players moved in one direction – and it wasn't up.
"Overall the local picture was not that great," Andreas Olah, IDC senior research analyst for server and data centre told The Channel.
The only form factor to report progress in the quarter was rack optimised servers, as blade, tower et al slumped. Mainframe staged a relative comeback, with double digit growth due to seasonal gains, but IDC forecasted non-x86 servers to continue their declines in the medium-term.
The collective ODM sector however grew revenues by 40 per cent to take two per cent of UK server spending, as unit shipments jumped 42 per cent to increase market share to seven per cent, jumping into third spot in the vendor sales stakes.
"ODMs are gaining traction, mainly with telcos, and local hosting and service providers. Demand is taking off more as they build out capabilities including support and channel partners," said Olah.
He claimed IDC is getting lots of requests on the strategic direction, portfolio and pricing strategy of the ODMs from the major vendors: "It is a hot topic".
HP remained the biggest shifter of server tin in the UK during Q2, but declined stronger than the overall market, down 21 per cent in unit terms and declining six per cent in revenue. Dell shipments edged up less than one per cent but the dollars it made on them grew 13 per cent.
Olah said there were no notable HPC projects of note in the quarter – despite Microsoft ending support for WinServer 2003 in July – but he said the most active sectors were oil & gas, financial services, automotive and Rackspace filling up its new data centre in Crawley.
The impact of the appreciating dollar on the Brit pound sterling was noted by IDC as contributing to a 20 per cent quarter-on-quarter hike in average sales prices in Q2, up to $7,200. But the beanie reckons customers buying richer configured systems also played a big part in the surge. ®
Sponsored: Minds Mastering Machines - Call for papers now open