IBM grabs Harriet Green to run IoT and education divisions
Former Thomas Cook CEO comes in to land safely at troubled Big Blue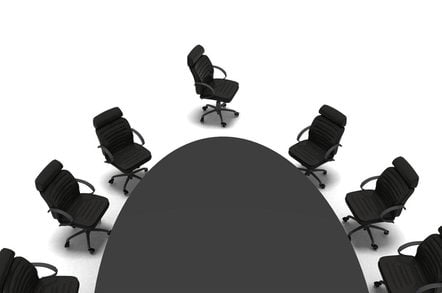 Listing tech tanker IBM has hired former Thomas Cook Group CEO Harriet Green to head up two new business wings – Education and Internet of Stuff.
"Harriet brings to IBM a strong, proven track record as a transformative leader," said John Kelly, Big Blue senior veep for the solutions portfolio and research.
Green – who describes herself as a Landa (a mix between a cuddly panda and a blood thirsty lion) – is generally credited with saving the holiday tour operator, whose share price was at 14 pence when she landed in 2012.
The exec swiftly devised a survival plan to save £440m in costs by dumping 2,500 workers and shuttering 400 high street outlets – one that resonated with the City to the point she was able to raise £425m by issuing more shares.
Her troubled new employer has already cut costs for the current calendar and financial year, and it is unlikely that in her capacity as veep and GM of the fledgling units that she'll be asked to slash overheads.
But after thirteen straight quarters of declining sales and missed forecasts, IBM will expect big things of its latest senior recruit and the divisions she'll lead.
Green will be in charge of some 2,000 consultants, researchers and developers charged with helping "clients unlock value in new insights" from the data they generate.
IBM said in March that it will spend $3bn to create industry-specific cognitive computing tech, cloud data services and developer tools, to capture data from "an unprecedented number of sources across the IoT".
The education unit will formally launch later this year, IBM confirmed.
Prior to Thomas Cook, Green was CEO at Premier Farnell and spent a decade in various senior roles at IBM distributor Arrow Electronics. ®