Krafcik takes wheel at Google driverless car project, so to speak
Soulless robo cabs to take lead from ex Hyundai chieftain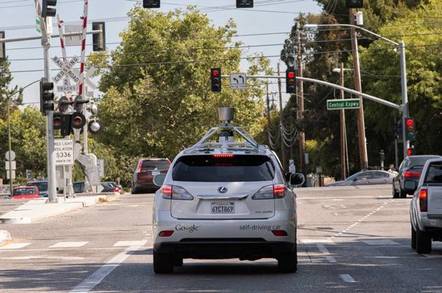 Gigantic automated advertising firm Google has hired the former CEO of Hyundai to head up its famous driverless car outfit. John Krafcik confirmed that he would run the (road)show from late September.
"This is a great opportunity to help Google develop the enormous potential of self-driving cars. I can't wait to get started," he said on his Twitter account.
"Self-driving cars could save thousands of lives, give people greater mobility and free us from things we find frustrating about driving today," he added.
Chris Urmson – who has led Google's self-driving project for nearly seven years – will apparently continue in that role with Krafcik as his boss.
Krafcik served as Hyundai's chief from 2008 to 2013. He is currently president of Truecar Inc and has worked in the motor industry for 30 years.
His veteran status suggests that Google just got serious about turning one of its moon shots into a potential business. ®