Intel's 6th gen processors rock – but won't revive PC markets
Lack of innovation and weak Windows 10 apps will hold back upgrades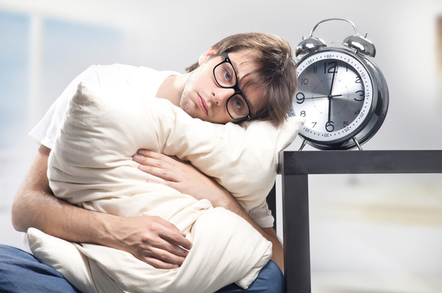 Analysis Intel launched its 6th Generation "Skylake" Core processors at IFA in Berlin last week, and is desperate for you to upgrade your PC. But has the Intel and Microsoft alliance done enough to drive upgrades and new sales?
First, a quick recap on what Intel launched. The company announced 48 6th gen Core processors. The line-up is confusing but the gist of it is as follows.
Intel is retaining the Core i3, i5, and i7 brands indicating "good, better, best" according to general manager Kirk Skaugen, who spoke at IFA. The Pentium brand also continues as a budget option.
The processors are also distinguished by their series. The new range offers:
Five 4.5w Core Y series for small screen 2-in-1 PCs.
Fourteen Core-U series at 15w or 28w, for 2-in-1 PCs and the thinnest laptops.
Seven 45w Core-H series for laptops, including one unlocked (can be overclocked), for mainstream laptops.
Twenty Core-S series at 91w, 65w or 35w, for desktops, mini-PCs or gaming PCs.
Two 45w Xeon H series processors for mobile workstations – the first mobile Xeon.
As you would expect, the Skylake series improves both performance and power efficiency. Intel claims up to 60 per cent better compute performance from a Core i5, and up to 60 per cent lower power consumption for an H-series CPU.
Intel's new 500 series graphics have hardware support for decoding H.265 4K video and here the claim is for up to 40 per cent better graphics.
Not all prices are announced, but they range from $623 for a quad-core Xeon E3-1535M v5, to $64 for a dual-core Pentium S series G4400T.
As part of its IFA push, Intel was keen to talk down the value of old PCs. "There are over 500 million computers in use today that are four to five years old or older. They are slow to wake, their batteries don't last long, and they can't take advantage of all the new experiences available today," said the press release.
Intel has worked with Microsoft to optimize Windows 10 for Skylake and vice versa, said Skaugen. The real-world benefit, aside from thinner devices with longer battery life, is shown in features like resume from sleep in less than half a second, and built-in game recording so you can show off achievements to friends. Another key feature is Windows Hello, authentication through face recognition, and Intel showed the system successfully differentiating between identical twins.
So far so good; but will improved processors and Windows 10 revive the PC market, which declined 9.5 per cent in the second quarter of 2015, according to figures from Gartner?
At IFA Microsoft had its own stand – unlike 2014 where it held a separate press event in Berlin – and the company's OEM VP Nick Parker gave a keynote on Windows 10. In addition, key OEMs including Acer, Asus, Lenovo and Toshiba were present to show their new ranges.
Toshiba, for example, was showing the Satellite Radius 12, a rather lovely 12.5" notebook/tablet that has 360⁰ flip, 4k display on some models (3840 x 2160, 362ppi), RealSense camera for Windows Hello support, 10 finger touch, 6th gen Intel Core processors up to Core i7, 2 USB 3.0 and 1 USB 3.1 Type-C port (10 Gbps data transfer), up to 512GB SSD, 8GB RAM and of course Windows 10. Pricing was not available but rumoured to start from around $900.
Another example is the Lenovo Mix 700, which echoes Microsoft's Surface with its kickstand and detachable keyboard. This 12" device has a display up to 2160x1440, RealSense camera for Hello, and up to a 6th Gen Core m7 processor.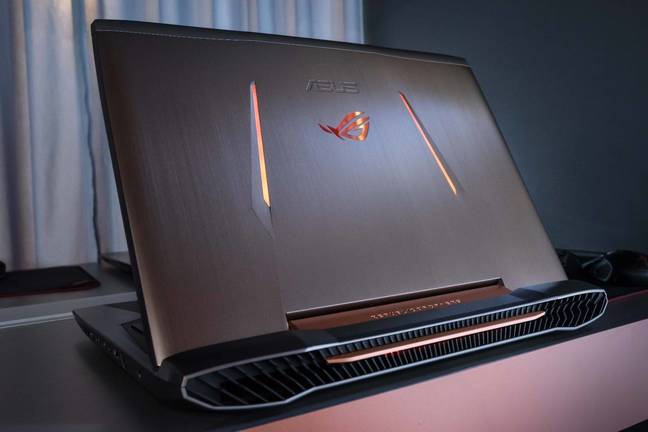 Asus ROG G752 gaming laptop
Asus showed off its 17.3" ROG G752 gaming laptop, with 6th Gen Intel Core i7 CPU, DDR4 RAM, an option for 4K 3840x2160 display, USB-C / Thunderbolt 3.0 port, and NVIDIA GTX 900M series graphics.
Sponsored: Becoming a Pragmatic Security Leader