Plods waste millions keeping their arses covered and ears open
City of London splashed £4.40 per belt, Derbyshire £1.25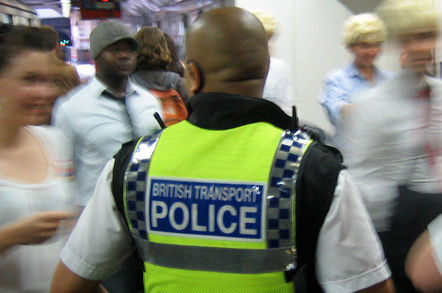 The UK police are wasting millions on radios and other items such as belts thanks to wildly varying procurement spends between the 43 forces, an analysis by The Register has revealed.
According to figures published by the Home Office, the 43 forces spent a total of £17.7m on hand-held and vehicle radios over the last three years, which operate on the Airwave network.
Merseyside police spent the least on hand-held radios at £120 per unit, while North Yorkshire spent the most at £793.
Had all the forces gone with the lowest cost providers for hand-held and vehicle radios, the total spend would have only been £4.9m.
Airwave said it does not provide the physical handsets. Each force has the freedom to procure their chosen radio handset, often via competitive tender, directly from manufacturers such as Sepura and Motorola, it said.
Coppers didn't do any better when it came to the cost of items such as belts. The most frugal force was Derbyshire, which spends £1.25 keeping police trousers up. Meanwhile, the City of London splashed £4.40 per belt. Spend on trousers also varied between £5 and £15.
In a speech this week Home Secretary Theresa May said: "When it comes to making financial savings, police forces can do much more on procurement. Too often the market is approached in a fragmented way, with equipment bought in small amounts and to varying specifications. And the result is forces paying wildly different prices for the same goods and services."
Martin Wyke, chief executive of the Police ICT company – the body set up to cut tech costs – told The Register in an interview, he hopes to cut the £1bn spent on IT each year by greater procurement consolidation between forces.
"There has to be a less federated answer," he said. "Forces at times are unhealthily competitive and there is sometimes a 'not invented here' attitude."
He said one of the "low hanging fruits" for IT savings would include plans to start consolidating licensing contracts, mainly with Oracle and Microsoft. ®