Record-breaking cosmonaut comes back down to Earth
Gennady Padalka spent 879 days in space living on the ISS lab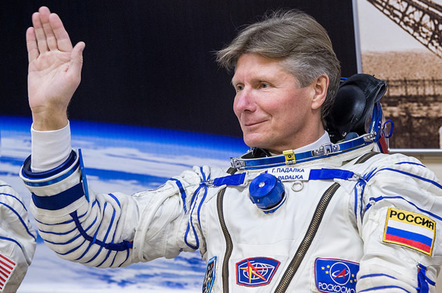 International Space Station Expedition 44 commander Gennady Padalka is due to depart the orbiting outpost tomorrow, when he'll have clocked up a record total of 879 days in space.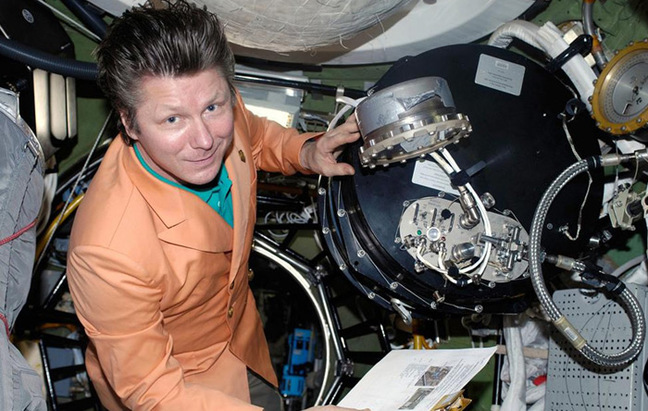 Record-breaking Padalka aboard the ISS. Pic credit: NASA
The 57-year-old Russian will be accompanied in the Soyuz TMA-16M capsule for the return trip to Earth by the Kazakh Space Agency's Aidyn Aimbetov and European Space Agency (ESA) astronaut Andreas Mogensen.
The pair, along with cosmonaut Sergey Volkov, docked with the ISS on 4 September aboard Soyuz TMA-18M.
Padalka's 879 days aloft began in 1998, aboard the Mir space station. During two visits – the second in 1999 – he spent 198 days as commander. He booked into the ISS in 2004, 2009 and 2012, as part of Expeditions 9, 19 and 32.
His latest trip began back in March, when he launched from Baikonur Cosmodrome with Scott Kelly* and Mikhail Kornienko, who are currently approaching the halfway point of a planned 342 consecutive days aloft as the "One Year Crew".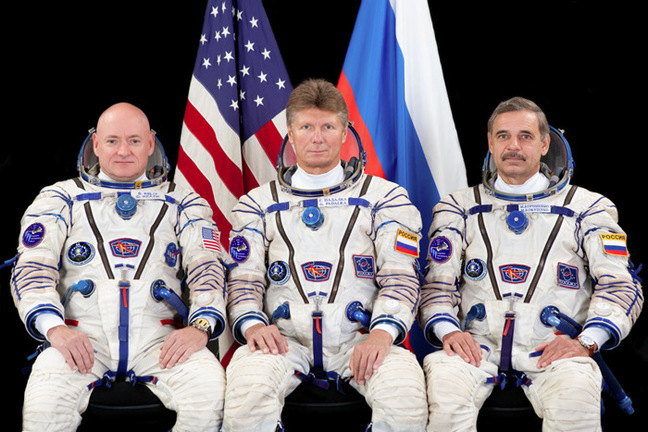 Padalka (centre) flanked by Kelly (left) and Kornienko. Pic credit: Roscosmos
In June, Padalka broke the previous record of 803 days, nine hours and 41 minutes in space, held by his compatriot Sergei Krikalev.
Padalka apparently isn't done with space quite yet. Before launching to the ISS earlier this year, he told journalists he hoped to reach 1,000 days off-planet.
NASA TV has live coverage of the cosmonaut's homecoming tomorrow and Saturday, starting with "farewell and hatch closure coverage" at 1745 GMT.
Undocking is scheduled for 2129 GMT, and the TMA-16M capsule is due to land in Kazakhstan at 0051 GMT on Saturday morning. ®
'Nautnote
* By the time Kelly catches his taxi ride home, he'll have spent a total of 522 days in space, claiming Mike Finke's previous US record crown of 381 days, 15 hours and 11 minutes.
Sponsored: Webcast: Why you need managed detection and response