HP overtakes Cisco in cloud infrastructure revenues
Duo soak up quarter of the market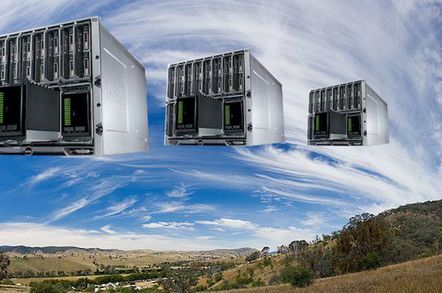 HP sells more cloud infrastructure equipment than anyone else, including Cisco, which was shunted into second place for the first time in Q2, 2015.
Cisco is unlikely to be too dismayed, as both companies are recording "stellar growth in the burgeoning market", running at some $16bn a quarter and growing 25 per cent year on year. HP pulled in 13 per cent market share in Q2, while Cisco's share dropped half a point. The duo account for 25 per cent of cloud infrastructure revenues, but The good news for other vendors is that their combined share is not growing.
These nuggets are supplied by Synergy Research Group, a tech market watcher that is decidedly more parsimonious in sharing numbers in public than, say Gartner or IDC. So there is little in the way of breakouts by sub-sectors, or individual totals.
But we learn from its summary, released September 9, 2015, that servers, OS, storage and networking collectively account for 89 per cent of cloud infrastructure revenues. The rest of the money goes on cloud security, cloud management and virtualisation revenues.
Other major players cited by Synergy are Microsoft, Dell, IBM, EMC, VMware, Lenovo and Oracle.
As we all know, Cisco dominates networking equipment sales and is doing well in servers, while HP dominates cloud servers, a bigger market, and is 'a main challenger' in storage. Microsoft ranks highly by dint of its server OS and virtualization applications, and Dell and IBM score well across a "range of cloud technology markets". ®