Amazon cloud consultant DualSpark slurped up by Datapipe
Briefly indie startup's ability to cook with Chef put it on the menu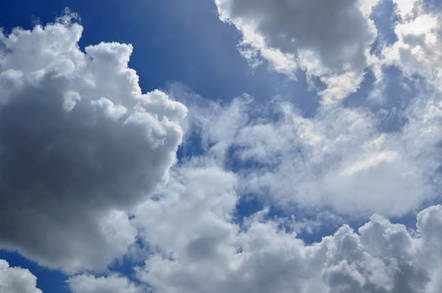 AWS consulting startup DualSpark has been schlurped by mega-host Datapipe to shovel cloud newbies onto Amazon.
DualSpark was founded by a pair of former Amazonians in July 2014 to provide consulting services to help customers get on AWS. The duo are Simon Plant, a former AWS professional services practice manager, and AWS senior consultant Patrick McClory.
Datapipe estimates the experience they and their firm bring mean it will be able to help enterprises modernise and refactor applications around reliability for distributed configuration management and automation on the cloud.
Of particular interest is the firm's experience in DevOps, using configuration-management tool Chef to automate AWS workloads.
Seventy per cent of DualSpark's customers use Chef, with the company recently gaining certification in the tool.
"By adding Chef certification to Datapipe's portfolio, we can provide global assistance to our clients and assist in their AWS deployments," Datapipe said here.
DualSpark pulled in $200,000 in a single round of VC capital from two investors before getting bagged by the mega retailer during its brief, independent life. Financial terms of the Datapipe acquisition were not revealed.
Datapipe is a data centre hosting firm founded in 1998. It boasts technology partnerships with a number of big names, including Microsoft on Azure.
AWS has been one of its partnerships since 2010, with managed services spanning EC2, S3, CloudFront and other elements of the vast and inflating Bezos cloud.
Earlier this year, Datapipe bought GoGrid for orchestration and automation of big data on clouds. ®