Speaking in Tech: Learn baby, learn, it's a Cisco inferno
There's now a container drinking game, though, so try to concentrate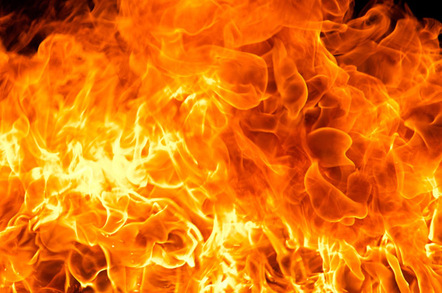 Podcast

Hosted by Greg Knieriemen, Ed Saipetch and Sarah Vela. This week we are recovering from VMworld, but that doesn't mean the news from VMware ended there. In this episode we cover Cisco's plans for VMware, EMC rumours and Google's new logo.
This week, we investigate...
(1:00) Mopping up after VMworld
(4:30) Photon... containers, containers, take a shot, containers
(5:15) V0dgeball highlights
(7:10) Ed plays with collaboration tools
(11:20) Chambers still has his fingers on Cisco
(14:40) VMware discovers Cisco has shares
(17:45) More EMC rumours
(22:50) Google kills their logo
(32:35) Fantasy Football (American nerd ball)
(38:35) Podcasting down under in October
Listen with the Reg player below, or download here.
Podcast subscriber links
Subscribe through iTunes
Subscribe through Feedburner
Subscribe through Stitcher
Feed URL for other podcast tools – Juice, Zune, et cetera: http://nekkidtech.libsyn.com/rss