How do you future-proof your critical IT gear and other systems?
Find out the answers on our live webcast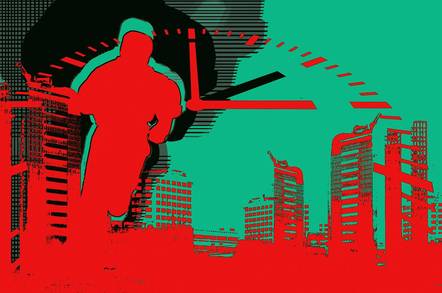 Live today at 1100 BST Register now to watch our live Regcast today at 11:00 BST, where we look at how you can future proof your infrastructure.
Watch this live video broadcast here at 11:00 BST today.
Handy synopsis for you
You kept the lights on. You executed with excellence. Over the last five years, when the IT world changed, you responded. Now get ready for the next five: that was just the beginning. In the next stage, "more of the same" isn't going to work.
How ready are your IT systems to respond to changing requirements, and how ready are you? We asked The Register audience, and you admitted that it's hard to keep up, and even harder to plan with a longer horizon, because the drag of legacy technology and working methods, and the rapidly changing and immature technology that you will be adopting.
In our latest Regcast, we will be looking over the horizon, and asking how changes we see affect your decisions today.
We will be asking:
How will architectures change in the next three to five years?
How does that affect IT procurement?
What is the impact on skills and ops?
And what should you be doing today so you don't start every conversation in 2020 with "I wish ... "
Joining us in the studio to debate: Chris Feltham from Intel, Craig Partridge from HP, and Tony Lock, who will be presenting Freeform Dynamics' latest El Reg audience research into how you plan to cope with innovation in the long term.

Register now for our Regcast at 11:00 BST on 8 September.
If you're reading this in 2020: don't say we didn't warn you.
Sponsored: Becoming a Pragmatic Security Leader