Breaking up EMC is a dumb idea, says VMware CEO Pat Gelsinger
One for all and all for one (in all sorts of ways) is Virtzilla's cunning plan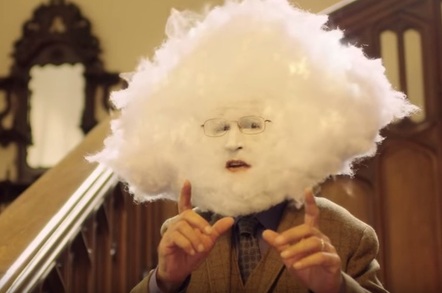 Interview "From the EMC board room," says VMware CEO Pat Gelsinger, "you can see the carnage of the minicomputer industry."
"Wang, Digital, Data General. You can see their buildings from EMC's headquarters."
That view, Gelsinger told The Register, means "we know how this whole story played out." And because he and the EMC board have lived through big changes in the IT industry, he's willing to say that cloud will leave even more casualties in its wake than the transition from minicomputer to the PC era.
"This is the grandaddy of them all," he says of cloud, adding that the EMC Federation thinks it needs to be a grandaddy to survive.
"The issue at the highest level is that EMC as an entity has outperformed the industry on growth rates and such but has underperformed on stock price. The question for the board is what do you do to get better share price performance.
"Activist investors are pretty simple folk. Their objective is as quickly as possible drive change that increases shareholder value."
The EMC Federation, Gelsinger feels, has "laid out a strategy for this period of tumult."
"Being bigger and more strategic is the right strategy," he adds. "That is the perspective we have taken through the changes. And we think that in the longer term we will be rewarded for that."
Gelsinger says VMware's contribution to the cunning plan is its "second act". That act, it seems from the vantage point of The Reg's virtualisation desk, is to have a bet on just about every technology or trend being suggested as important in what's being called the "cloud/mobile era".
The company therefore offers private, public and hybrid clouds, ways to run containers in old-school or newly minimalised virtual machines, virtual storage and, with VVOLs, a way to improve physical storage. VMware will let you roll-your-own infrastructure, hyperconverge it or run on converged stacks. It's a player in network virtualisation and network function virtualisation and tools to deploy desktops and apps to just about anything with more brains than a graphing calculator.
But the vendor's not executing brilliantly in all categories, a fact Gelsinger acknowledged in an interview with El Reg at VMworld 2015. Some VSAN ready nodes weren't up to the job at launch time, he admits. EVO:RAIL wasn't packaged in a way that partners could sell or customers wanted to buy.
Even the NSX network virtualisation play didn't take at first: Gelsinger said he tried to sell it as a subscription service but customers pushed back.
Some business unit managers, he says, have had "trips to the principal's office" as a result. Even those who are doing well are being pressed to do better again.
Sponsored: Becoming a Pragmatic Security Leader