The S, Huawei's new best Mate: Compact and premium – but not cheap
Primo slab of quality Sino flagship phablet lands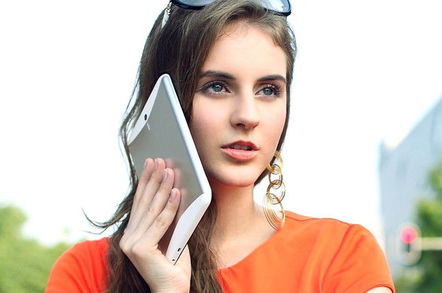 Hands On The Mate has had a place in Huawei's range lineup as a cheapskate's alternative to Samsung's Galaxy Note phablets: it's cheap, cheerful and durable. The display wasn't the best, but a massive battery kept the phone chugging along for ages.
Slightly confusingly, the Mate S is a quite different kettle of fish, however. It retains the Mate name, but it's really Huawei's new mainstream flagship. It's more compact, more premium and more expensive than expected, and loses the giant battery for a merely large battery.
All that said, this is Huawei's best phone yet, and so much nicer to handle than any of its earlier Mates, mate. This is a capsule review, based on a couple of days (less than usual) using what Huawei describes as a near-complete model.
Despite being larger than the Huawei P8, it's much more comfortable to hold and use. It feels so much more comfortable than the iPhone 6 Plus, I had to keep reminding myself it was roughly the same size.
The pocket profile of each is quite different. The Mate S is actually a beautiful design, and its killer USP is the smashing (and useful) fingerprint+gestures sensor on the back that graced the top-value Honor 7.
The Emotion UI (EMUI) skin/launcher is almost completely identical to that of the new Honor, so for more information on the pros and cons see that review, and the Huawei P8 earlier this year.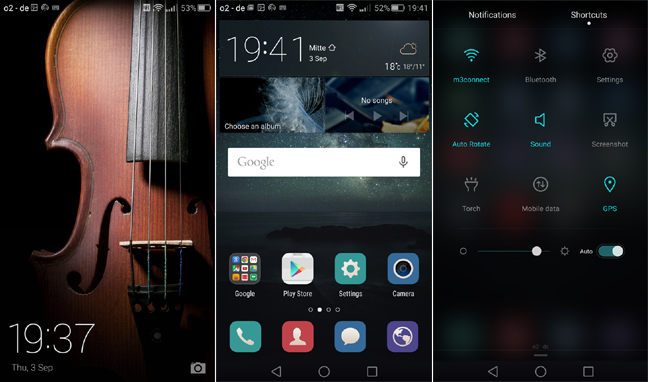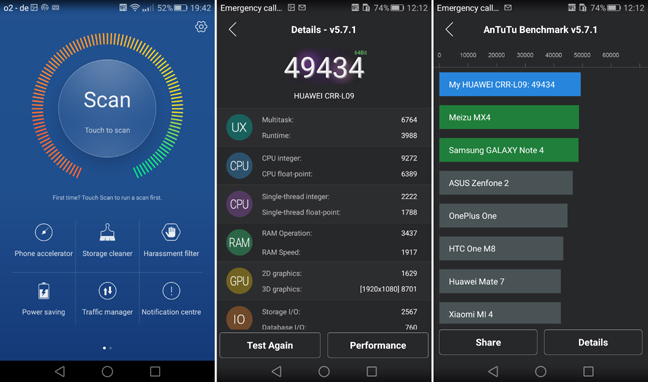 The camera, a now modest-for-a-flagship 13MP impressed when taking nighttime shots around Berlin. It handled contrasts very well, wasn't dazzled by the bright lights, and generally stayed true in colour reproduction.
Shot to shot time was extremely rapid too.
The image gimmicks here include light painting, a water mode, and an astronomy mode. Flagships from rivals tend to have their own tricks such as 4K video, and slow motion (240fps) – lacking here. That's the only sign you're not using a Tier One flagship. Otherwise the 5.5inch (401pp) HD display ticks all the boxes.
The standout is the rear-mounted fingerprint sensor, which interprets swipes to do useful jobs, like pulldown and dismiss the notifications panel, or even start apps. It worked very well.
For more, see our Honor 7 review. It's a small but massively useful little feature. Like the new Honor, it has Huawei's now familiar dual-purpose slot: capable of holding two SIMs, or one SIM and an SD card.
Now to the vexed subject of Force Touch. Huawei "beat" Apple to putting Force Touch on to the Mate S, only ... not really. This apparently isn't the Force Touch version of the Mate S and only Huawei knows when it will graduate from the vapourware class.
What the Mate S boasts is – and here it's hard to keep a straight face – is "Knuckle Sense 2.0". No, really. Doing gestures with your knuckles is a new-ish kind of interaction – giving you a lot of new useful gestures.
Like knuckle-ing out a letter of the alphabet to start an app. But in all my time with Huawei phones I've never really got comfortable smashing a delicate and expensive glass object with my knuckles.
One obvious drawback is that your knuckle knock is never going to be as accurate a fingertip touch. It just feels weird to do, and when out in the drizzle (as I was in Berlin) you absolutely don't want to do it. Smashing your own phone out of your hand with your knuckles is something nobody wants to be seen doing. Ever.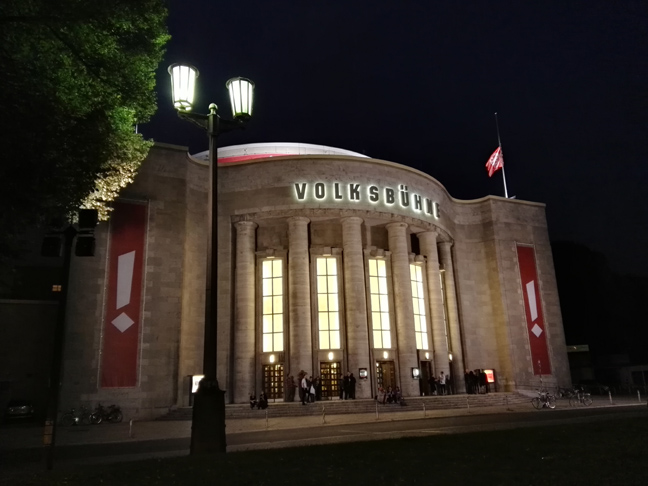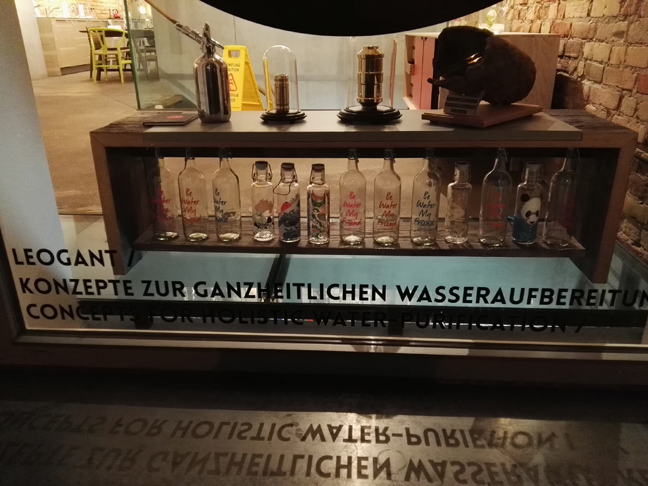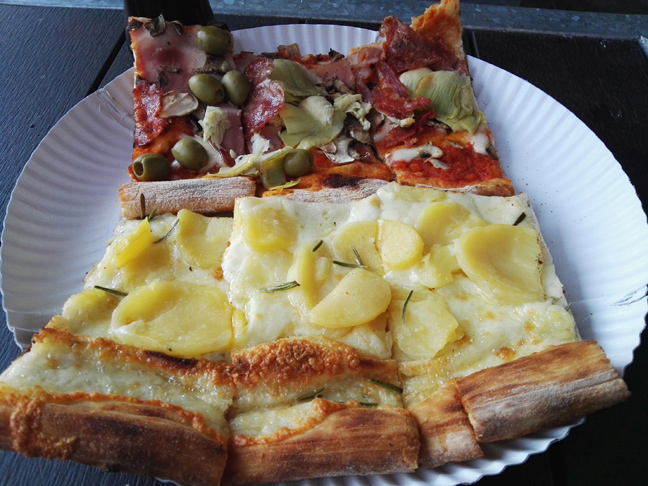 The AnTuTu benchmark (in 64-bit mode) saw the Mate S notch up respectable numbers, and I saw no lag, as I have on previous Huawei models.
All use Huawei's own Kirin silicon, which doesn't have the headline grabbing video support of the current iPhone, Galaxy and other flagships. But in all other respects it passes muster.
Its vital statistics are: 5.5" (1080-by-1920-pixel Corning Gorilla Glass 4) touchscreen, Android 5.1.1, 13Mp main video camera, 3GB of RAM, 32 to 128GB of storage plus microSD card slot, 2700mAh battery, 149.8 x 75.3 x 7.2mm (5.90 x 2.96 x 0.28in) size, 156g (5.50oz) weight, and HiSilicon Kirin 935 chipset (four cores at 2.2GHz, four at 1.5GHz).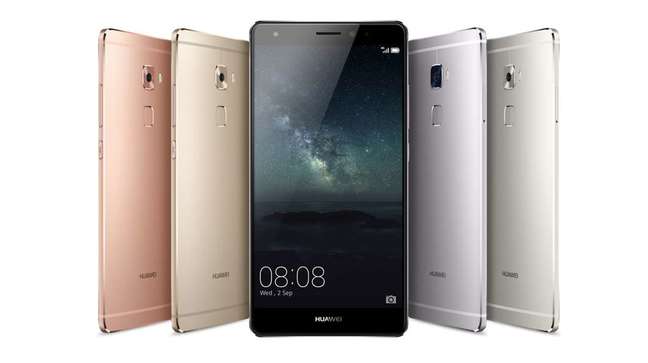 Everything considered, it's a very fine phone. The problem it's no longer in the workhorse phablet realm, and its pricing puts it up against capable rivals. Huawei suggested a price of €649 for the 3GB/64GB model while the 3GB/128GB version will be €699.
If that translates to sterling at the conversion rate we expect, then it lands considerably north of the £400-£450 sweet spot that bargain-hunters will look for. And for under £250, you get the goodies in Huawei's outstanding midrange Honor 7.
What's a Mate to do? ®
Bootnote
Yes, that's potato on the pizza. I thought it was pineapple. You live and learn.
Sponsored: Becoming a Pragmatic Security Leader