Choc Factory sends website app pluggers to page two mobile cesspit
But it's 2015 and nobody cares about Web apps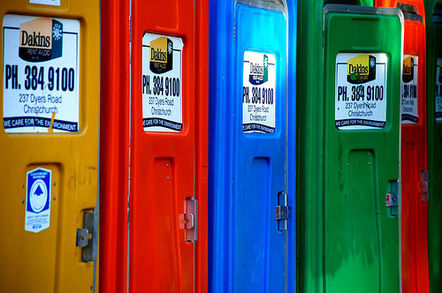 Google is demoting mobile websites with full screen app advertisements possibly consigning it to the cesspit of the internet that is search result page 2.
The move will target websites that splash large ads plugging an app with little close buttons that are hard to tap with fat fingers.
Choc Factory engineer Daniel Bathgate says the offensive sites that continue to host the interstitials will be demoted from November 1.
"After November 1, mobile web pages that show an app install interstitial that hides a significant amount of content on the transition from the search result page will no longer be considered mobile-friendly," Bathgate says.
"This does not affect other types of interstitials.
"As an alternative to app install interstitials, browsers provide ways to promote an app that are more user-friendly."
Bathgate recommends alternatives like Smart and Native App Install banners he says make for a cleaner "consistent" user experience.
"Webmasters can also use their own implementations of app install banners as long as they don't block searchers from viewing the page's content," he says.
A sampling of Google's own full-page mobile app install interstitials. pic.twitter.com/whYRprLTUo

— Mike Dudas (@mdudas) September 1, 2015
Google has spun up a mobile web site checker that will determine if a website will be branded hostile to devices.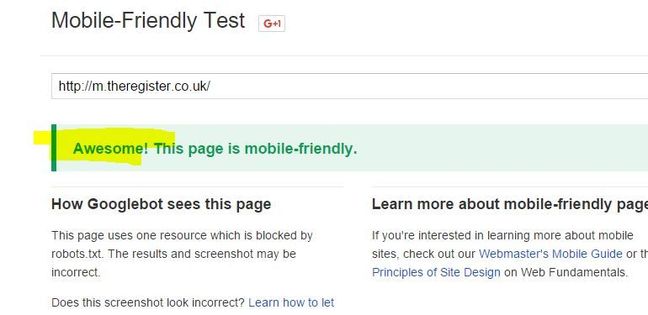 Natch.
In cursory checks Vulture South found Google had no issue with dozens of major US, British, and Australian news sites, including El Reg. Only web toilet ClickHole was branded as a mobile failure. ®
Bootnote
Does anyone even use news and website apps anymore?