Danwood CEO Francis exits stage left
Hauled half-dead print services biz back to black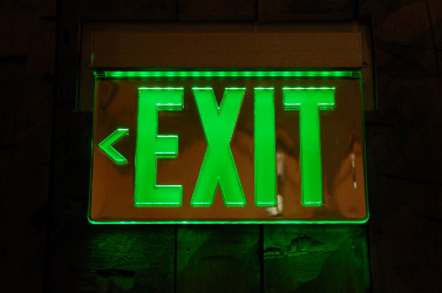 The CEO brought in by Danwood's backers to extinguish the financial flames that resulted from half a decade of systemic mismanagement and dodgy bookkeeping practises, has exited.
Steve Francis, the self-proclaimed serial turnaround expert has left the building in far better shape than he found it in October 2012 when the print services provider reported a loss of £21m.
The exec said he joined at a "point of crisis", following the discovery of accounting errors that forced Danwood to restate six years' worth of financials. Francis overhauled the structure and senior team.
Chairman Bob Ellis pointed out that after work undertaken, Danwood returned to the black in fiscal '14, and has resolved the "remaining inherited legal and contractual issues" with customers.
"The remit for which Steve was engaged is now complete," he said in a canned statement.
Control of the organisation has been passed to chief operations officer Wes Mulligan, who was one of the early recruits made by Francis.
Mulligan was in charge of the restructure of the services, logistics and back office operations.
Previously he was boss at metered TV rental firm Thorn UK, and at JLA, which provided rented amusement machines. ®
Sponsored: Minds Mastering Machines - Call for papers now open