Ashley Madison: 'Our site is full of women, and members are growing'
You haters are wrong – megabreach 'twas but a flesh wound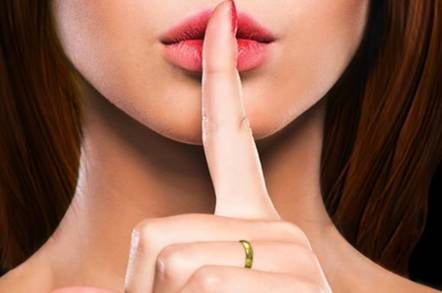 Embattled adultery website Ashley Madison has launched a rearguard action, claiming new sign-ups and more female members in the aftermath of July's megahack.
Self-styled "King of Infidelity" Noel Biderman quit as chief exec of Avid Life Media, the parent firm of Ashley Madison, on Friday.
To recap, all hell has broken loose since hackers raided the Ashley Madison website in July, before leaking databases containing 36 million accounts plus source code and Biderman's company emails weeks later.
Avid Life Media – which has pledged to continue running – faces class-action lawsuits as well as negative media coverage over suicides linked to the outing of its love-rat users.
In addition, security researchers who've been through the leaked data reckon that not many women were using the biz. Separate analysis of leaked data also turned up evidence which suggested that paying $19 to delete accounts on the site left all sorts of personal information intact.
Avid Life Media hit back at these criticisms on Monday with a combative statement, suggesting that "recent media reports predicting the imminent demise of Ashley Madison are greatly exaggerated" and decrying suggestions that few woman actually used the site.
On the contrary, women outnumbered men, it claimed.
Despite having our business and customers attacked, we are growing. This past week alone, hundreds of thousands of new users signed up for the Ashley Madison platform – including 87,596 women.

Some journalists have turned the focus of the criminal act against Ashley Madison inside out, attacking us instead of the hackers. Last week, a reporter who claimed to analyse the stolen data made incorrect assumptions about the meaning of fields contained in the leaked data.

This reporter concluded that the number of active female members on Ashley Madison could be calculated based on those assumptions. That conclusion was wrong.

Last week alone, women sent more than 2.8 million messages within our platform. Furthermore, in the first half of this year, the ratio of male members who paid to communicate with women on our service versus the number of female members who actively used their account (female members are not required to pay to communicate with men on Ashley Madison) was 1.2 to 1.

These numbers are the main reason that Ashley Madison is the number one service for people seeking discreet relationships.
Security experts seem disinclined to take ALM's word at face value. They want evidence rather then a flat dismissal of criticism.
"If Avid Life wants to dispute the male:female ratio, explain how to interpret the data differently. 'You're wrong' is not good enough," said Troy Hunt, web security consultant and creator of @haveibeenpwned, in a Twitter update.
"There were, of course, women on there who were genuinely looking for affairs," Hunt told the Globe and Mail. "But the vast majority of women who contacted me [after the data became public] were on there trying to see if their husbands were having affairs."
ALM's statement is, in part, a reaction to allegations that most if not all of the female profiles on the site were bots.
"No one got laid on Ashley Madison – or nearly no one," said John McAfee in an opinion piece for Digital Trends. "Tens of millions of men paid up to $1,000 or more to find a cheating housewife, and instead found a clever bot with which to converse." ®
Sponsored: Detecting cyber attacks as a small to medium business