All pixels go: World's biggest sky-gazing camera gets final sign-off
Construction starts on LSST's 3.2 gigapixel monster cam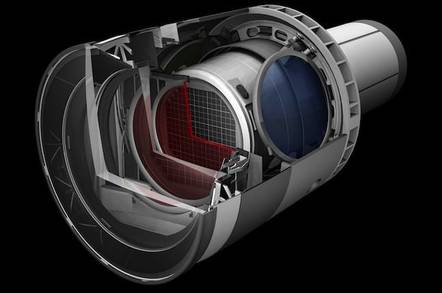 Having won its final funding approval during 2014, the Large Synoptic Survey Telescope has now been granted government approval to start construction.
The 3.2 gigapixel camera will be built at the US Department of Energy's SLAC National Accelerator Lab. Its boffins have been celebrating "Critical Decision 3", the last major approval needed to, as LSST director Steven Kahn put it: "go ahead and procure components and start building it".
Each shot from the camera will apparently cover "almost 10 square degrees of sky" on each side – an area around 40 times the size of the full moon.
A year ago, it was hoped that the telescope would see first light in 2019, but that date has been pushed back to 2020. SLAC said it now expected the 10-year sky survey will start in earnest in 2022.
SLAC said in a statement:
The telescope's camera – the size of a small car and weighing more than three tons – will capture full-sky images at such high resolution that it would take 1,500 high-definition television screens to display just one of them.
Every few nights, the Chile-based LSST will gather a complete, high resolution image of the entire visible southern sky.
The dual-surface primary/tertiary mirror for the telescope has already been completed, construction on the site in northern Chile has begun, and SLAC created a purpose-built two-storey clean room for camera construction.
It's expected that the entire build and test of the camera will take five years.
"LSST will generate a vast public archive of data—approximately six million gigabytes per year, or the equivalent of shooting roughly 800,000 images with a regular 8-megapixel digital camera every night, albeit of much higher quality and scientific value," SLAC said.
"This data will help researchers study the formation of galaxies, track potentially hazardous asteroids, observe exploding stars and better understand dark matter and dark energy, which together make up 95 per cent of the universe but whose natures remain unknown."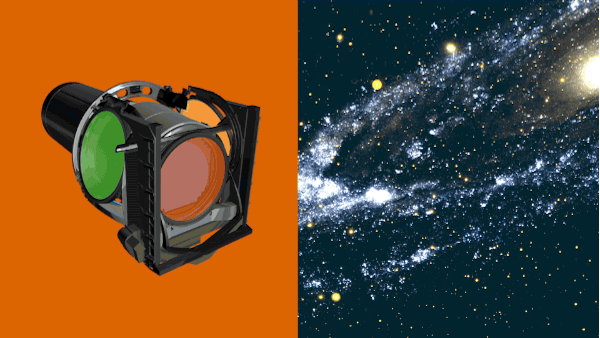 As the animation above shows, the camera will have a variety of auto-changeable filters that will let it view wavelengths from the near-ultraviolet to the near-infrared. ®
Sponsored: How to get more from MicroStrategy by optimising your data stack