Black and blue: The rise of the riotous Richard Pryor
Paradigm puncher ... Is It Something I Said? hits 40
Feature Readers are advised that a number of the video clips featured in this article contain colourful language of a NSFW nature.
It's 40 years since Richard Pryor's first seriously promoted album crashed into the US charts. Within months ... Is It Something I Said? went platinum and the next spring saw it win him his second Grammy Award.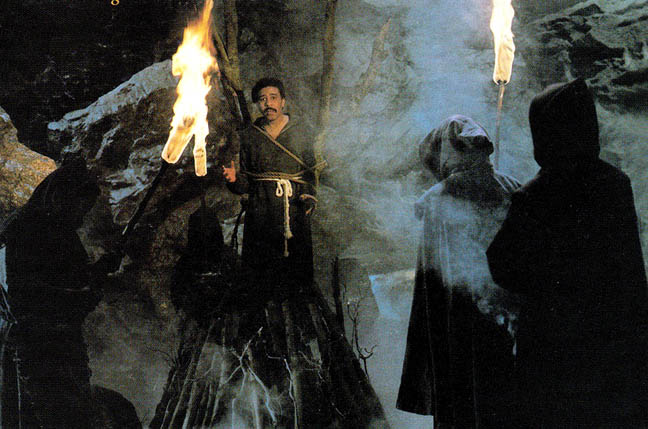 Chart topper: Richard Pryor's ... Is It Something I Said? would eventually climb to the Billboard 100 number one spot in October 1975
But by then he'd just been cast in two hit movies which would make him a household name – Silver Streak and Car Wash. After over a dozen years of hustling, "the funniest and most foul-mouthed" stand-up in the USA had finally made it.
Pryor was born in Peoria, Illinois on December 1 1940 and was given the grand moniker Richard Franklin Lennox Thomas Pryor. His fancy name was about all his parents did give him – his drunken mother was a prostitute who abandoned the boy completely at the age of ten.
She left him to the tender mercies of his grandmother and his brutal father, an ex boxer. His grandmother wasn't much help either – she ran the brothel into which Pryor himself had been born.
Taking into account all of the above, it's no surprise that Richard had been sexually abused before the age of ten and kicked out of school before he was fifteen. The rest of his teens were spent playing drums in clubs before serving in the US Army for two years. His military experience ended unhappily though – he spent over a year in an army prison after he and two other African-American troops had attacked a fellow soldier for alleged racism.
By the age of 21, Pryor had been married and divorced, as well as having two children by two different mothers. Small-town life and small-town lawyers were always going to be a problem for him, so in 1963 he decided to move to New York city in an attempt to emulate his favourite comedians.
His comedy heroes were then the scathingly satirical Lenny Bruce, the ever-dry Jack Benny, Jerry 'Nutty Professor' Lewis and two "coloured comedians" (as they were then known) – the raunchy Redd Foxx and the king of black observational comedy, Dick Gregory.
One of the latter's typical early routines contained the following, Pryoresque lines: "I know the South well, I spent 20 years there one night... last time I was down South I was in a restaurant and this white waitress came up to me and said, 'We don't serve coloured people here'. I said, 'That's all right. I don't eat coloured people. Bring me some fried chicken.'"
In the creative tumult of New York in the early 1960s, the nervous Pryor performed with rising young legends such as Bob Dylan, Woody Allen and Nina Simone, yet his stand-up comedy was, initially at least, fairly mainstream. This may have been because of new, more polished, influences on his work, like Bill Cosby and Jonathan Winters. But whatever the reason, it seemed to be slowly but surely working for him.
Sponsored: Quit your addiction to storage