NCA arrests six Lizard Squad users after gaming firms, retailers targeted
Officers also visiting 50 addresses for a quiet word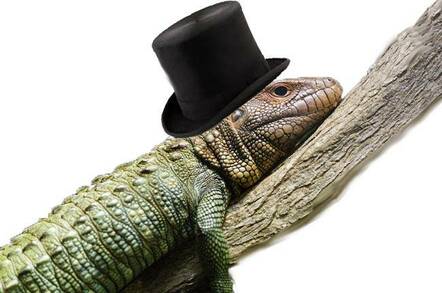 The National Crime Agency has arrested six users of a Lizard Squad DDoS attack tool, which had been used against a national newspaper, a school, gaming companies, and a number of online retailers.
Those arrested are suspected of maliciously deploying Lizard Stresser, which allows users to pay to take websites offline for up to eight hours. All six bought the tool using alternative payment services, such as Bitcoin, it is alleged.
Officers are also visiting approximately 50 addresses linked to individuals registered on the Lizard Stresser website, but who are not currently believed to have carried out attacks.
Those receiving visits will receive an informal telling off about the dangers of cyber crime.
Tony Adams, head of investigations at the NCA's National Cyber Crime Unit, said: "By paying a comparatively small fee, tools such as Lizard Stresser can cripple businesses financially and deprive people of access to important information and public services."
He added: "One of our key priorities is to engage with those on the fringes of cyber criminality, to help them understand the consequences of cyber crime and how they can channel their abilities into productive and lucrative legitimate careers." ®
Sponsored: What next after Netezza?