Indian State shuts off mobile internet to stop rumours fuelling riots
Activist calls for calm on WhatsApp amid protests for minority rights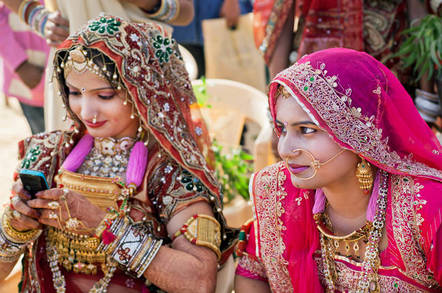 An activist's call for the Indian State of Guajarat to restrict access to WhatSapp and mobile internet has been heeded by local authorities, in the hope that restricting communications will quell violence. Authorities complied with that request.
22 year-old Hardik Patel is a member of the Patidar caste, a group that has been campaigning for classification as "other backward class" (OBC). Such status results in positive discrimination towards a group to promote its economic development. India even operates by India's National Commission For Backward Classes.
Among the benefits of OBC status are quotas for access to universities and government jobs. Patel's been campaigning for the former and earlier this week attracted a reported half a million people to hear him speak at a rally. Patel was briefly detained after the rally
Sadly, violence broke out around the State and its capital Ahmedabad in the wake of the rally, leading Patel to take to WhatsApp to call for calm. He also reportedly asked for mobile internet access to be crimped, a suggestion authorities acceded to in order to prevent rumours from circulating.
Violence is continuing in the State, with reports of arson, buses being torched and police baton charges against protestors. Seven deaths have been reported.
Mobile internet access remains unavailable across parts of Gujarat at the time of writing and paramilitary forces have been deployed to maintain calm.
Patel insists his movement is non-violent, but also points out that the voting age for the State's forthcoming elections is 25. Patel is just 22. ®
Sponsored: Becoming a Pragmatic Security Leader