Win10 PCs still stuck on slow boat from China, warehouses empty
Late release of code to OEMs delays shipments... if anyone cares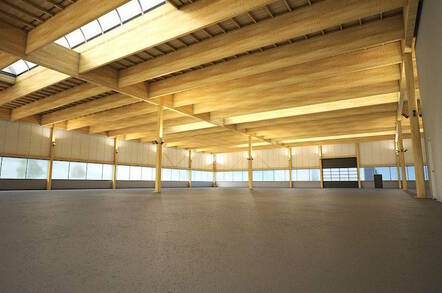 Windows 10 consumer PCs will not show up in big numbers at Brit retailers' stores until the middle of next month, multiple sources have told us.
The reason for the scarcity is that Microsoft didn't allow the OS to be pre-loaded on to PCs until launch day on 27 July, and lead times including sea shipment were eight weeks from that point.
"The fact the products are built in China means stock won't reach distributors until mid-September," said a senior source close to the matter.
This is a change in the way things were traditionally done and has left a Win10 hole in the stocking schedule for retailers. Previously, the code was handed to OEMs well in advance of the launch.
It seems Microsoft did not finalise the gold master until much later than expected and was ironing out bugs in the weeks before the software came on the market.
HP last week criticised the way Microsoft rolled out the software, saying the "transition" to Win10 was "challenging", in part due to the release of code, "which is normally about three months" but was "compressed to under one month".
The option of flying these boxes to Europe was not commercially viable, given the slender margins that can be made on consumer PCs.
Channel analyst Context previously revealed that in the run up to the launch of Win10, distributors had no stock, and in week one and two post event, there were a total of 300 units.
In past releases of the OS, around one fifth of the stock held by disties were pre-installed with the latest software.
The PC market is back in the doldrums after being awoken last year by replacement cycles and the end of support for XP, but market watchers aren't forecasting a similar impact from Win10.
Microsoft refused to comment. ®