Travel back to the 19-Z80s this weekend
Reg scores pictorial preview as PC pioneer Microbee re-opens its doors down under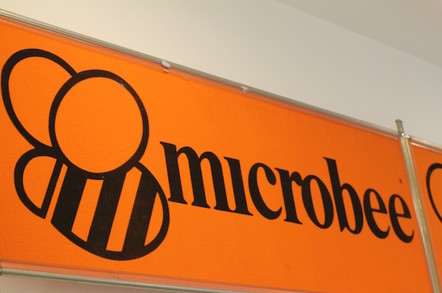 The early 1980s gave the world its first taste of cheap, user-friendly micro-computers and saw the likes of the Sinclair Spectrum, Commodore 64 the Atari 400 and 800 and the TRS-80 find their way into homes around the world.
In Australia, a company called Microbee also decided it wanted to give the world a micro-computer based on the legendary Z80 microprocessor.
This weekend, Microbee will reopen a retail store for the first time in many years.
The Reg dropped in on it earlier this month and met Ewan Wordsworth, who in 2012 bought the rights to the Microbee name, all remaining stock, and set about reviving the brand.
Ewan says all 120 of his first batch of Microbee Premium Pluses sold out, and he's spent the last couple of years getting the new batch ready to roll.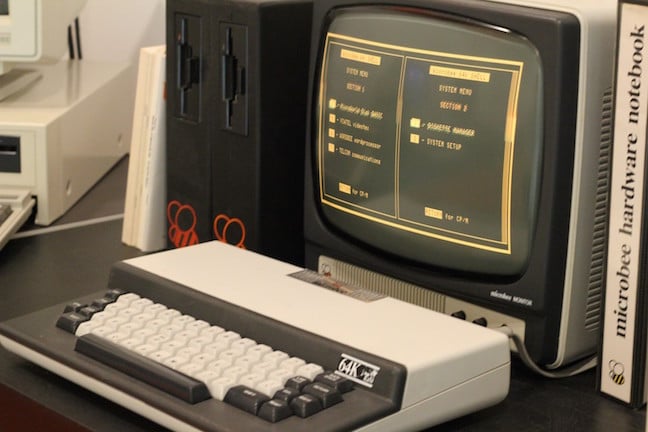 The Microbee 64 shows off the classic Microbee look and BASIC
The new machines will be based on the Microbee 256 TC and dubbed the Delta Plus. The 256 TC's design picked up on the wedge-shaped machines of the mid-1990s - think Apple IIC. The original 256 packed a Z80 running at 3.3MHz. Ewan's working on on a screaming 33MHz machine powered by a Z8S180 CPU, a later Z80 variant.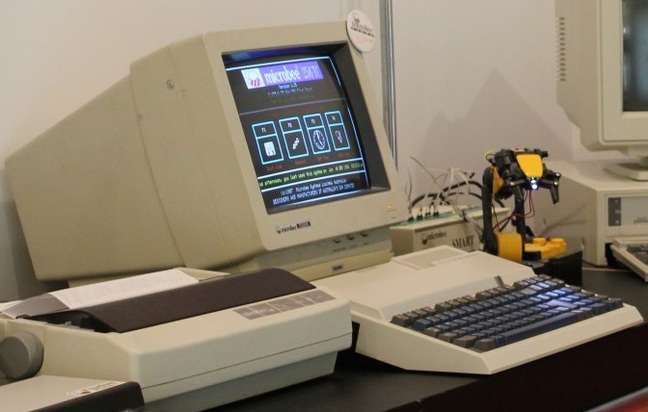 The Microbee 256TC
There's also be a Coldfire v2 at 166MHz on board running uCLinux, a distro aimed at the embedded market.
Ewan's got a room full of Microbee 256s ready to be rolled into Delta Pluses and reckons that it'll take two or three years to sell them all. Most go to hobbyists but he sells a few to folks who find old disks and need something to read them with. He also runs a product design and prototyping service out the back if you need help with that kind of thing.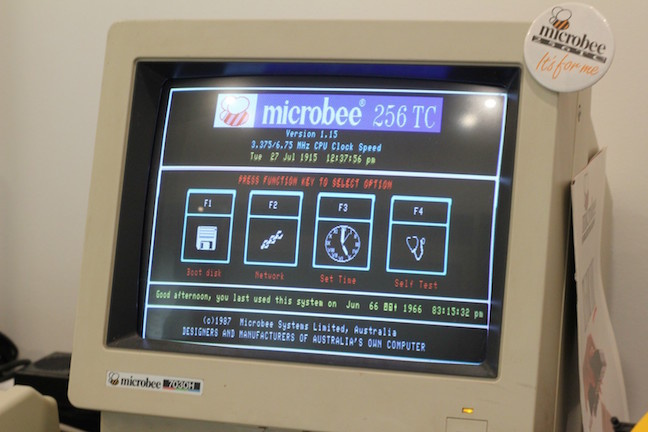 The Microbee 256TC display
The Delta Plus will debut when the shop re-opens this weekend. If you visit, you'll find something of Microbee museum. Ewan has a Microbee Gamma on display. Only ten of the machines were ever made and it's not hard to see why: they packed twin Z80s, a 68000 CPU and could be made IBM-compatible into the bargain with the addition of another co-processor. Getting all that working meant that the machine was a horror under the hood and Ewan says it was a sensible commercial decision not to make it.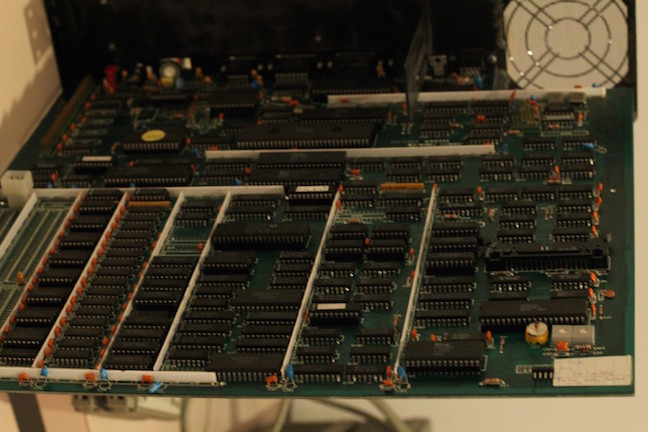 The Microbee Gamma hold ALL the chips
Failure to bring the Gamma to market was a big reason for Microbee's fall.
The new Microbee shop can be found in Mooroolbark Mall on the outskirts of Melbourne. It's a pleasant 45-minute train ride from the city's CBD and well worth the trip for those who like their computers retro.
Details of the event are on Facebook. ®
Pictures by Darren Pauli
Sponsored: Minds Mastering Machines - Call for papers now open