HP's 3PAR trifecta soups up entry-level, AFAs and software
Hot new Gen-5 products leaves older Gen-4 10000 series out in the cold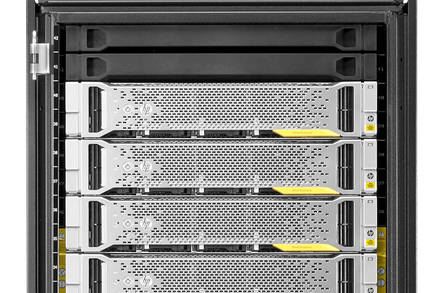 HP has replaced its 7000 series 3PAR StoreServ array with a gen-5 ASIC-based StoreServ 8000, starting at $19,000. It's also added a top-end 20800 starter config, a lower-cost 20000 all-flash product, and enhanced its StoreServ OS.
The new all-flash array (AFA) products will increase the competitive heat on IBM, EMC, Pure Storage and other AFA suppliers.
There are now three StoreServ product families in the 3PAR line: the 8000, 10000 and recently introduced 20000. These are generally hybrid flash/disk arrays but with 8450, 20450 and 20850 AFA variants.
All products have hardware acceleration from an ASIC, with the 8000 and 20000s using the latest gen-5 Thin Express ASIC.
In the 8000 family, there are 8200, 8400 and 8440 hybrid disk and flash models alongside the 8450 AFA. There is a low $19,479 starting price for the entry-level 8200. These 8000 products are said to have twice the 7000 series' workload performance. HP said the 8000 products have an up-to 20GB/sec read bandwidth.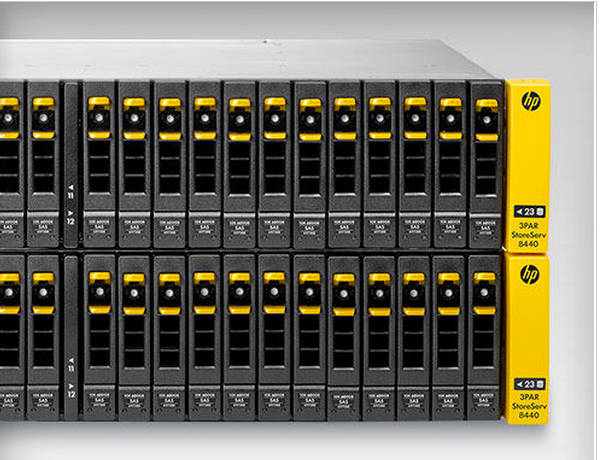 HP 3PAR StoreServ 8440 detail
A QuickSpecs document tells us that the 8000 has either a 2-controller 2U base module or a 4-controller 4U one and provides capacity, port and controller type information: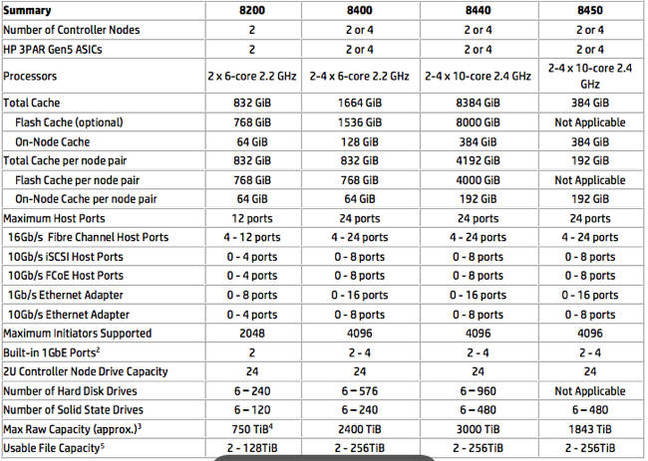 HP 3PAR StoreServ 8000 QuickSpecs table
MiBs, GiBs and TiBs are based on 1,024 bytes and not 1,000, which are used by HP in MB, GB and TB numbers. The available SSD capacities are 480GB and 1.92TB MLC, and 480GB, 1.92TB and 3.84TB cMLC. We think the three cMLC drives could be Samsung's PM1633 SSDs, which use Samsung 3D TLC NAND chips – also used by Dell.
Disk drive capacities are:
300GB and 600GB 15K SAS
600, 1200 and 1800GB 10K SAS
2TB, 5TB and 6TB 7.2K nearline SAS
Sponsored: Minds Mastering Machines - Call for papers now open