Capita IS good for former O2 staff. Oh yes it IS!
Staff willingly jumping, not being pushed, claims CEO of mobile biz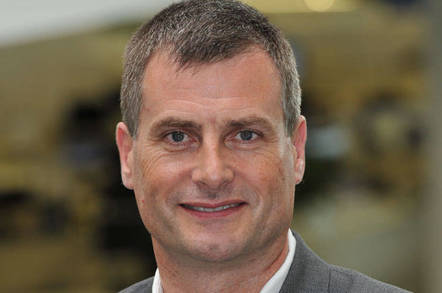 Being transferred to Capita in 2013 was the best thing for the O2 staff involved, despite the ongoing redundancy scheme, Ronan Dunne, the mobile network's chief executive, has told The Register.
The Register recently revealed that Capita had started a Discretionary Voluntary Redundancy programme and that 700 people would be offered the chance to leave.
All of the 700 places were filled, and the sites in Glasgow and Bury are being closed. But the Communication Workers Union said the volume of staff only opted for VR because they received no assurances from Capita management that the offices would not be shuttered.
Dunne pointed out that this was certainly discretionary. "There have been no forced redundancies," he told us.
The work was outsourced to Capita back in 2013. The contract was valued at £1.2bn over ten years and was the biggest of its kind, with 2,700 people moving from the employ of O2 to that of Capita.
Dunne also made the point that by being transferred to Capita, many people had been moved to other Capita clients. "If they had stayed with us, we would have had to make them redundant," he added.
Dunne explained that this is in the light of volumes to the call centres dropping from 55 million to 34 million per year, which had reduced the need for the staff. He maintained that the wait time and customer satisfaction metrics were better than when there had been more staff.
At the time of the transfer, the CWU said that it was a good deal, even though it was negotiated under threat of industrial action.
Those involved claimed it secured better job security and long-term protection of pay and conditions, along with a promise to redeploy staff locally should any of the existing sites close.
How times change. ®
Sponsored: Becoming a Pragmatic Security Leader