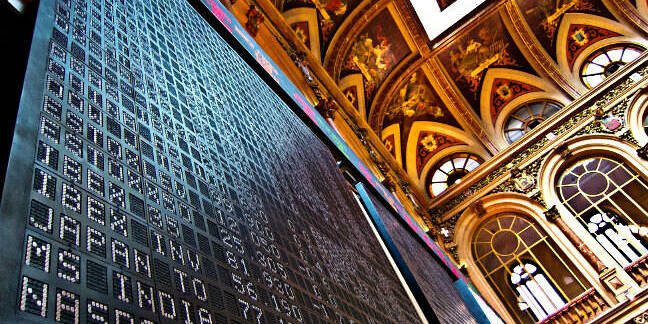 Tech reselling steamroller Softcat is edging ever closer to flotation on the London Stock Exchange after appointing brokers to manage the process, insiders have told El Chan.
The fast growing Marlow-based business, which is expected to be valued at between £400m to £500, has hired Credit Suisse and investment bank Jefferies after a beauty parade.
An announcement on the Exchange will be made by Softcat later this quarter and the IPO is set to take place in Q4, around the November timeframe, source said.
Top brass at the company have already briefed institutional investors to inform them of the plans and the timelines.
Owners of businesses across the tech channel are monitoring the situation closely, following the recent sale of Softcat's mid-market rival Kelway to US titan CDW for $431m.
In contrast with the managed service provider space, relatively few resellers of size have changed hands in recent years, save perhaps for some distressed operations.
The flotation should add to the millions of pounds that Peter Kelly, who founded the business in 1993, already has in the bank and help him to realise his prized asset. Senior management also stands to become very wealthy overnight too.
Given the double digit revenue gains Softcat has made in recent years it could become a "dream ticket" for investors, said a source, provided they can keep mixing their magic formula.
This, Softcat CEO Martin Hellawell told us in an interview several years ago is purely related to the sales culture and the continued recruitment of new heads, partly on the back of a graduate training scheme.
The hope is that going public will not dilute the character of the business, whose top and bottom line has swelled under Hellawell since he joined in January 2006.
In that timeframe, turnover has soared from £57.1m to £504.8m in fiscal '14, and net profit had risen from £819k to £35.5m.
Softcat did not respond to calls for comment. Credit Suisse and Jefferies refused to comment. ®
Sponsored: Ransomware has gone nuclear