Booked that expensive holiday yet Mr Server Maker? Maybe just a day trip for now
EMEA sales slump as currency crisis and biz uncertainty grips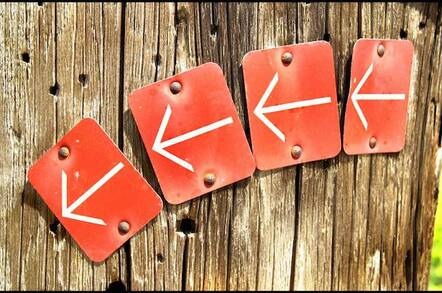 The EMEA server market is on fire, but not in a good way – both shipments and factory revenues declined in Q2 amid the currency issue and uncertain business climate.
Unit sales dropped 5.6 per cent year-on-year to 523,800 servers, and the money coughed for them dipped 2.3 per cent to $3.1bn, abacus fondlers at Gartner have proclaimed.
"Ongoing economic pressures and currency-driven price increases from the strong US dollar combined to offset the server replacement cycle," said Adrian O'Connell, research director.
This followed a "resurgent start to the year" in Q1 when sales went up a whopping 1.1 per cent versus the prior year's period to 554,078 units and revenues climbed 6.6 per cent to $3.23bn.
The Gartner man said of Q2: "The currency fluctuations, which are reducing revenue, will pass, but the longer-term challenge of constrained enterprise spending is set to continue."
"The EMEA server market continues to be a sizable and important region for the vendors, but one in which vendors will have to maximise their efficiencies in order to thrive," O'Connell added.
HP continued to lead the vendor pack by a country mile despite reporting a revenue decline of 3.6 per cent to $1.08bn and unit sales falling 6.2 per cent to 197,577.
Things over at Texan Mick's firm, Dell, were markedly better as it grew 6.9 per cent to $527.7m despite a shipment drop of 4.2 per cent to 115,320. Clearly the magic here was in the product mix.
IBM revenue slumped 35.7 per cent to $457.2m and it no longer rubbed shoulders with rivals in the top five after offloading the x86 business, System x, to troubled Lenovo.
Chinese company Lenovo, which is cutting 3,200 jobs globally following an 80 per cent crash in pre-tax profits, grew revenues to $229.4m versus $11.2m a year ago. Sales moved up to 31,368 units from 5,288.
Fujitsu sold $184m worth of servers, down 11 per cent and units dropped 15.8 per cent to 23,068. Cisco sold 16,228 systems, down 0.8 per cent, but it didn't rank among the top five biggest hitters in terms of revenues.
The EMEA numbers were in contrast to the total global server market, which was up 7.2 per cent to $13.6bn on units of 2.69m, up eight per cent. This was still slower than Q1. ®
Sponsored: Minds Mastering Machines - Call for papers now open