Relax, System Center users, Microsoft won't herd you to Azure Stack
There's a line in the cloud between the two and not many will cross it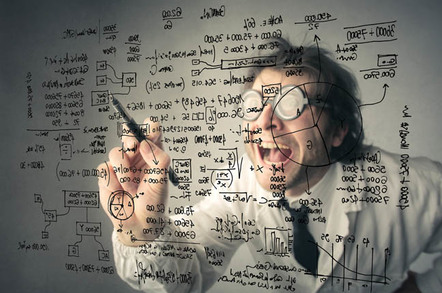 Hybrid clouds are the new black. So much so that Microsoft has three ways to manage them.
System Center, the workhorse of the Windows-centric data center, is one. Azure Stack, the part of Azure for on-premises use revealed at Ignite back in May, is another. Then there's the Microsoft Operations Management Suite (OMS). The first two tools let you provision, monitor and manage servers, both on-premises and in the cloud, while also offering plenty of automation tools. OMS is a little more hands-off, but offers plenty of automation tools that are handy on-or-off-premises.
Readers have asked your correspondent which belongs where, so we asked Microsoft general manager for cloud platform Mike Schutz to explain what's going on.
Schutz said System Center 2016 will continue to serve pretty much the role it does now: if you run on-premises Windows servers, with or without Hyper-V, Redmond thinks System Center is the tool for you. System Center can already wrangle Azure and looks like getting better at doing so next year. System Center Operations Manager and Virtual Machine Manager will both appear, with added Azure and cloud, whenever System Center 2016 debuts and will reprise their current roles of bolstering the core product's automation and virtualisation chops.
Azure Stack will be pitched at either service providers, or organisations who want to behave like service providers by offering self-service portals. Shutz said he thinks that will mostly be very big organisations like financial services outfits, governments and healthcare organisations, or those who want to be able to give individual business units their own portals with which to manage infrastructure.
MOMS can go anywhere. You'll be offered the choice to use it as a way to extend System Center's functions from the cloud, or to manage just about any other resource you employ from Azure or other clouds.
When will all this come to fruition? Schutz said Microsoft considers the three products we've discussed here a "2016 wave". The first two products will arrive "in Calendar 2016". Schutz promises greater precision about release dates once feedback from customers gets Microsoft to the point at which it can make predictions with confidence. ®
Sponsored: Minds Mastering Machines - Call for papers now open