nbn™'s Sky Muster satellite lands in French Guiana
Rocket carrying broadband-beaming satellite aloft on Sept 30 is on the launchpad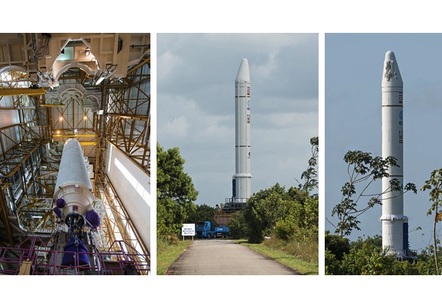 PICS nbnTM, the entity building and operating Australia's National Broadband Network (NBN) is just 34 days away from putting its very own satellite into orbit, and the organisation's communications operatives are starting to reveal a little about the bird.
Here, for example, is a picture of the satellite.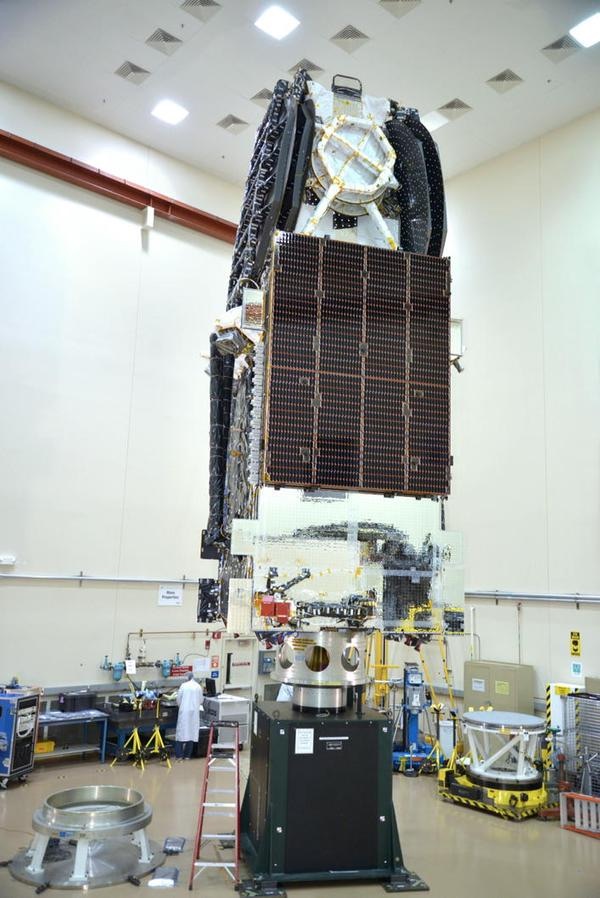 nbnTM's SkyMuster satellite. Click here to embiggen
Here it is packed up into the Antonov cargo plane that took it from San Diego to French Guina, after a stop in Houston for fuel.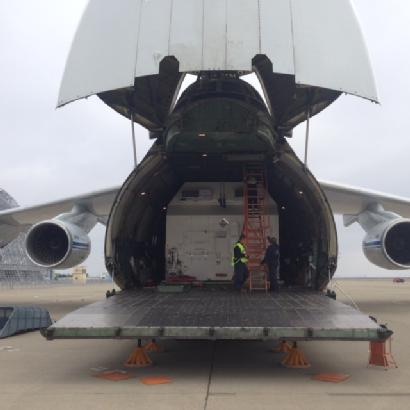 SkyMuster in the belly of the beast
nbnTM needs the big Antonov to haul the Sky Muster because the satellite's kinda big.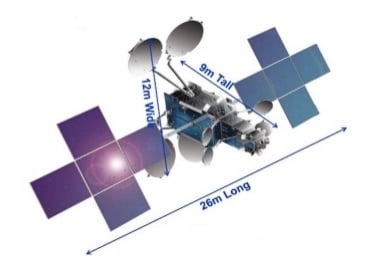 Sky Muster's tale of the tape.
Of course the satellite won't launch in that configuration. There's a bit of unfurling to do once it reaches space. But it's still big enough to stop traffic once it lands, as this Tweet from NBN-er Karina Keisler demonstrates.
SkyMuster has landed! Unloading, roads closed for 60km roadtrip to payload processing. 34 days... #nbn #satellite pic.twitter.com/XwUPpWWZ6r

— karina keisler (@karinakeisler) August 26, 2015
Sky Muster, aka NBN-1A, was built by a company called SS Loral. The bird's key feature is "spot beams" that will target specific areas of Australia, the better to enable its target of 25Mbps services for remote areas. The satellites delivering the interim service to remote areas don't have spot beams.
Even with this targeted delivery, latency won't be stellar in remote areas. But hey – when you have a colossal continent to connect and a limited (if growing) budget with which to do it, you can't have everything.
The satellite is scheduled to launch on September 30th on flight VA-226, am Ariane 5 rocket. Ariane Space, the operator of the craft, last week reported that the rocket is upright and has its single cryogenic and twin solid propellant boosters fitted. ®
Sponsored: Minds Mastering Machines - Call for papers now open