Ebuyer MD Carlisle exits following board level bust up
Retail stores? 'Not for us' say top brass at web tech emporium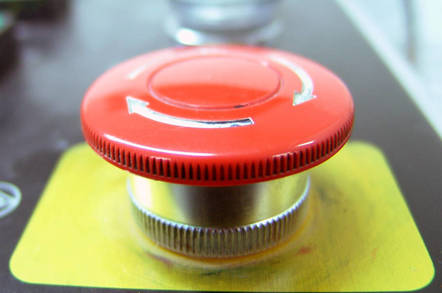 Online tech bazaar Ebuyer has waved goodbye to UK MD Stuart Carlisle following a disagreement over strategic direction – he wanted to open bricks and mortar retail stores, and the powers that be, well, didn't.
In the interim, the business will be run by FD Mark Pullen and board director Armando Sanchez, the company confirmed.
Pullen told us: "We didn't agree with some of the areas in which we were being taken", adding that Carlisle wanted to establish some retail stores to work alongside its web shops.
"This isn't in our business plan, it is not for Ebuyer. Our strengths lie in that we have an exceptionally efficient online business that delvers relentlessly on time and at exceptional prices," the beanie claimed.
Some readers may disagree.
There is no successor on the horizon and asked if a permanent replacement will be sought, Pullen said, "we are assessing what we want to do".
Former head of e-commerce at Office Depot, Carlisle rocked up at the Yorkshire-based etailer in August 2013, and began mulling over moves to establish a physical presence for shoppers.
He was perhaps influenced by online titan Amazon, which in the US, opened its first pickup and drop-off location in Indiana at the start of this year. Stores at other university campuses are in the offing.
Pullen said it would leave the retail park and High Street battles for consumers' cash to the likes of PC World, which he described as "a very well run business".
Again, readers may disagree.
In the year to 3 December 2013, the last available for Ebuyer, it made an operating profit of £1.75m, down from £2.76m in the prior year, on sales of £186.6m, down marginally from £188.7m.
The company said the profit decline related to a "number of senior appointment" and an increase in the "advertising and promotion budget".
Carlisle was not available at the time of writing. ®
Sponsored: Becoming a Pragmatic Security Leader