UK.gov: Size matters, and we like it SMALL but MORE
Bigger targets for smaller businesses in latest meaningless pledge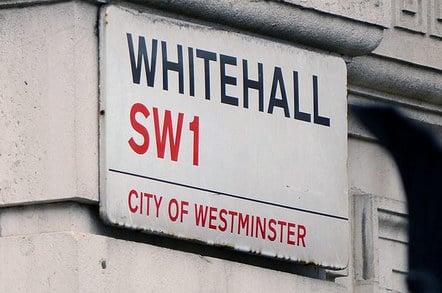 The government looks set to wave its procurement wand and make one-third of its £45bn per year procurement spend appear to go to SMEs by 2020.
The Tory manifesto made noises about pumping 33 per cent of central government goods and services procurement into small to medium-sized businesses (SMEs) by 2020. Now that figure looks set to be made "real".
In a job advert for a replacement for former SME crown rep Stephen Allott, the Crown Commercial Service underlined the 33 per cent target.
Under the key accountabilities for the £43,348-£60,484 per annum job, it said the role would lead "engagement on communications with key partners around the 33 per cent target with Cabinet Office and CCS Comms teams".
In 2010, the previous coalition government had set a target of giving 25 per cent of contracts to small businesses by 2015.
The government claimed it had reached 26.1 per cent (£11.4bn) of that goal this year. However, it appeared to only do so by suddenly counting indirect spending, after direct spend failed to move upward of more than 10 per cent over two years.
Commentators have remarked that counting indirect spend is a meaningless measure of SME engagement, as small businesses have always been part a part of system integrators' supply chains.
It also looks as if the new Crown Rep will have their work cut out persuading departments to work directly with more small businesses. Only 20 per cent of 1,000 Whitehall IT chiefs recently said there is an appetite within their departments to procure a higher percentage of technology services from SMEs.
An official announcement on SME targets is expected to be published later this week. ®
Sponsored: Minds Mastering Machines - Call for papers now open