Body-worn cameras a 'Pandora's Box' says ex Vic Police chief Nixon
Cameras sow 'lack of trust' within public.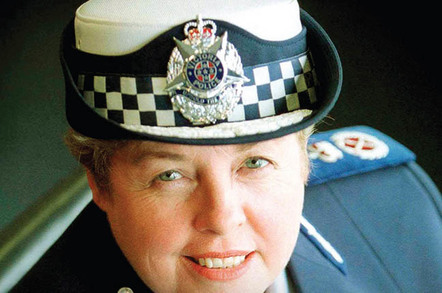 Gartner: The Former police commissioner for the Australian state of Victoria, Christine Nixon, says body-worn cameras are a 'Pandora's Box' that cause more problems than they fix.
Body-worn cameras are being used, or trialled, by police forces in all six Australian states and are widely used or contemplated around the world.
Victoria introduced the program under the bring-your-own-device Project Provenance pilot claiming in line with other states that cameras would increase police accountability.
But Nixon, Victoria Police chief between 2001 and 2009, says the cameras could create a precedent whereby cops could be accused of tampering with footage or be criticised for not wearing or turning off the devices.
"It's a Pandora's box and not well tested," Nixon told Vulture South.
"If a camera is available and you (a police officer) thought you were in a risky situation then that's fine.
"But people may say 'why would I trust you, you didn't have a camera on', and that is a real concern for me."
Nixon, now a conference speaker, drew parallels in her Sydney speech between her sometimes controversial decisions as police chief and those required by the information security industry.
The speech, given at the Gartner security conference in Sydney yesterday focused on trust and risk, and the pervasive inadequacies of management.
She drew on examples of making "hard decisions" including her immediate and forced shuttering of the Armed Offender's Squad in 2006 following frequent complaints of police brutality, the capture of Melbourne gangland kingpin Tony Mokbel while on the run in Greece, and criticism of her then role as 2009 chair of the Victorian Bushfire Reconstruction and Recovery Authority.
Nixon became Australia's first female police chief commissioner during the height of Melbourne's bloody gangland war and during an intense period of state police corruption. ®