ShoreTel shooting for cloudy consistency with new suite
Sky, schmy: it's all about one GUI everywhere this time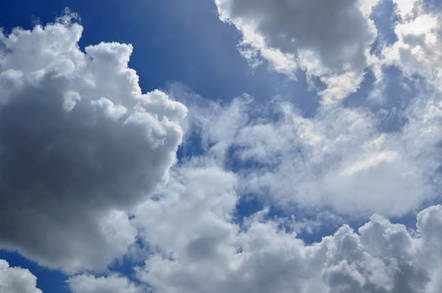 Back in 2012, unified communications outfit ShoreTel acquired a rival named M5 in order to get itself into the cloud. M5 had unified communications as a service (UcaaS) at the time and ShoreTel didn't.
All of which was lovely, except for one wrinkle: the M5 UcaaS and ShoreTel's core products were rather different.
Fast forward to last week when ShoreTel announced its new suite, "Connect", which has made a better user experience its main selling point. The company's betting that UC users are tired of doing things like entering codes to kick off a conference call, so has tried to make its products easy to use. There's also lots of hooks into packages like Salesforce, Zendesk, Microsoft Dynamics CRM, Desk.com and NetSuite, to make using customer records easier. Mobile to IP handoff, and the reverse, are done.
Hybrid cloud's also on the table, because this time around ShoreTel will take Connect to the cloud, through partners and its own rigs. The latter will be offered to partners. It will also be possible to consume some of Connect's features as cloud services while using on-premises rigs for others.
Cloudy Connect will, in time, replace the ShoreTel Sky services based on M5. The company would rather users get all the shiny new goodness that is Connect, but is pragmatic enough to realise it can't herd users towards a change. No customers will be booted off Sky for the foreseeable future, but ShoreTel clearly feels that Connect is a superior product and that users will be happy to make the move. ®
Sponsored: What next after Netezza?