YouTube bloggers told to slap 'advert' stickers on their vid posts
No, you're not allowed to covertly plug stuff just because they pay you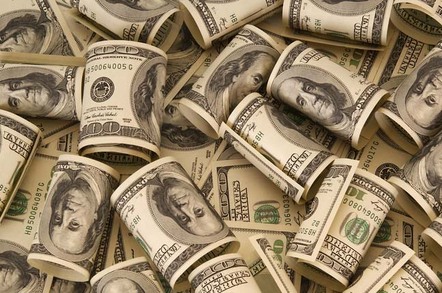 The UK's Committee of Advertising Practice (CAP) has told video bloggers (vloggers) on YouTube et al to admit when they are getting paid to shill a product.
The CAP's new set of guidelines gives tips for the producers and stars of video blogs on how to disclose when they have been paid or stand to gain from endorsing a product in their video entries.
The rules come following a 2014 incident in which some bloggers were paid to post videos featuring Oreo cookies without fully disclosing that they had been paid to do so, causing a stir over how advertising standards should apply to vlogs.
"The advertising rules do not cover or prohibit vloggers entering into commercial relationships and the Advertising Standards Authority (ASA) does not regulate editorial opinion," the CAP said.
"In response to feedback from vloggers, however, we and the ASA are also reminding brands and agencies (be they advertising, digital or PR) looking to partner with vloggers of the need to be transparent."
The new rules outline how video bloggers should handle product plugs within their videos, as well as when to disclose commercial breaks in videos, labeling paid content as "advertorial." The rules also say how to credit a video's sponsors and when to disclose where a company has sent a vlogger free product.
The code explains how to label and term ads, such as placing the words "ad," "advertising feature," or other language a vlogger can use to inform viewers when they are using a paid product.
Other topics for the guidelines include product placement within videos, and videos or advertorials featuring the vlogger's own businesses and products. "Our guidance will give vloggers greater confidence that they're sticking to the rules, which in turn will help maintain the relationship and trust they've built with their followers," said CAP director Shahriar Coupal. ®
Sponsored: How to Process, Wrangle, Analyze and Visualize your Data with Three Complementary Tools